Recipes for the endometriosis diet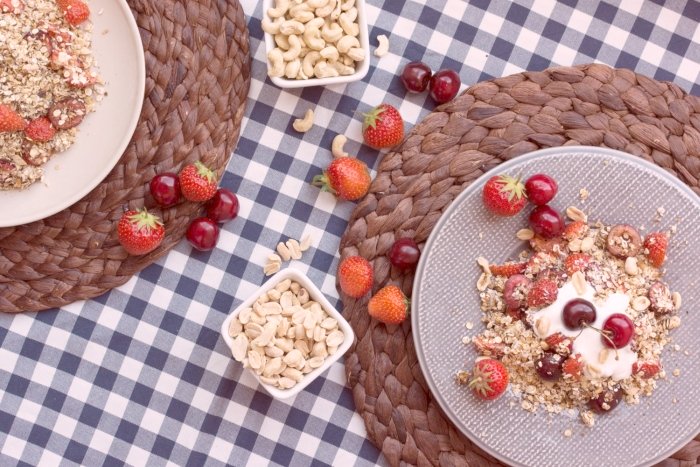 Using diet to help manage endometriosis more naturally and reducing your symptoms also aims to support your body with optimum nutrition
The basis of the diet for endometriosis is about omitting foods that cause inflammation, adding in foods that support the immune system and including foods that will help to balance your hormones.  Additionally the diet can help you to reduce your toxic load by leaving out foods that stress your system with additives or preservatives.
This does not mean your diet has to be boring - far from it.  Variety in your diet will ensure you are getting all the nutrients you need.
Check out the varied recipes below - all suitable for those who want to follow the diet recommendation for endometriosis
"Let food be thy medicine, let medicine be thy food" Hippocrates
All these recipes are meat free, dairy free, sugar free, soy free, wheat free - so they are all safe for those who want to follow the endometriosis diet with confidence.  But there is no compromise for taste!
Preparing for the diet
Smoothies, Teas and a treat!


Nutritious soups
Spicy filling soups
Savoury meat free dishes
Pasta & noodle dishes
Summer dishes - kebabs and pasta salad
Sweets for a treat
Baking - cake & pie treats
Salad dressings, pate recipes and pasta sauce

Healing herbs, oils, & balancing estrogen
Eating for Endo does not have to Suck
Over 150 anti-inflammatory recipes
This book is the answer for those who would really like to follow a healthy anti-inflammatory diet to help with their endo, but find themselves falling off the wagon, usually due to having cravings for their favourite foods or finding the endo diet to be too limiting.
The collection of recipes in the book provides dishes that include some all-time favourites like Mac N Cheese, burgers, chocolate brownies, healthy fish and chicken dishes and lots of safe dessert and baking options as well as healing smoothies and lots of nutrition tips.
All the recipes are gluten, dairy, sugar, soy and red meat free
Find out more HERE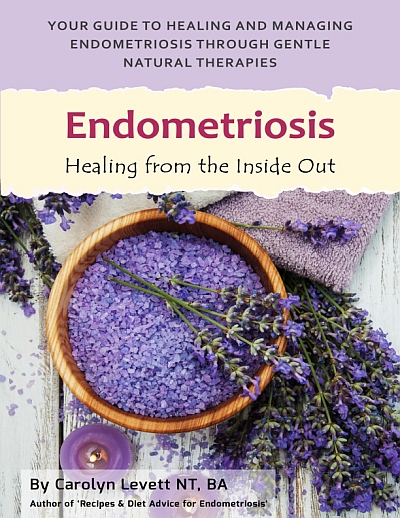 Endometriosis - Healing from the Inside Out
Your guide to healing and managing endometriosis through gentle natural therapies
A comprehensive book with detailed advice about natural therapies, advice for healing various gut health issues, in-depth guidance about nutrition for endometriosis and supporting your immune-system. Plus solutions to many problems including natural pain remedies, reducing estrogens, advice to help with fatigue, help for insomnia, dealing with anxiety and depression, managing your finances, all interwoven with many success stories.
Find out more HERE
  Subscribe to the Newsletter  below to receive your FREE
' Kick-start Guide to Diet' e-book
Also - you get a generous  DISCOUNT  on the book ' Recipes & Diet Advice for Endometriosis ' to start you on your healing journey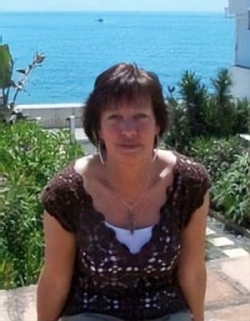 About the Author
My name is Carolyn Levett, the Founder of endo-resolved - I am an Integrative Health Coach having studied nutrition, naturopathy, aromatherapy  as well as being a published author. I used to suffer from severe endometriosis and was able to regained my health and heal from the disease with the support of nutrition and natural therapies.
My motivation is to help other women with endometriosis to heal their bodies so they may overcome this awful disease without having to rely on toxic drugs and surgeries which can cause further damage  -  with healing thoughts, Carolyn.

As featured in: