Strawberry & Coconut Ice-cream
This is a great dairy-free ice-cream recipe which is really yummy  which the whole family will enjoy and only two ingredients - what's not to like, especially when it will not upset your endometriosis symptoms.
So this is dairy and sugar free which makes it totally safe for those following an anti-inflammatory diet to help endometriosis.
You can switch this recipe around and use other fruit like raspberries, mango, even banana will work,
Strawberry & Coconut Ice-cream
Gluten free, dairy free, sugar free
Try to find a good thick creamy coconut milk for this recipe, as they do vary in thickness depending on the make.  A watery coconut milk will produce more of a sorbet rather than a rich ice cream.
1.    Halve the strawberries, place on a baking tray and freeze uncovered.  Place the coconut milk in the refrigerator until very cold.
2.   Place the coconut milk in a food processor.  It is a god idea to wrap a tea towel round the processor to prevent splashing when the strawberries are added
3.   Switch on the processor and add the frozen strawberries in through the funnel.  Process the mixture until smooth.  You will need to remove the lid and use a spatula to help combine the ingredients if they are not processing smoothly.   
Taste - add a bit of stevia if its not sweet enough for your taste. Serve immediately.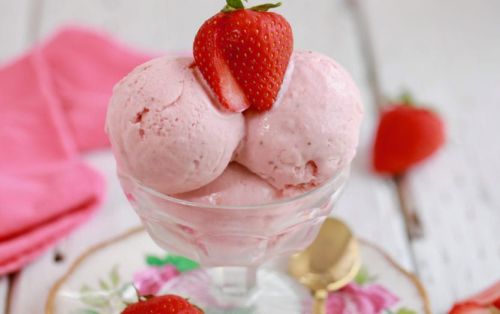 As featured in: