Spicy chicken kebabs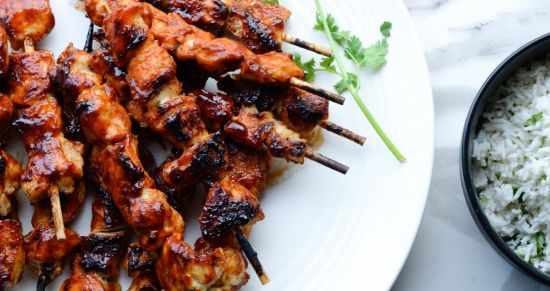 Spicy chicken kebabs
This  recipe is quick and easy.  You just need to prep the chicken with a spicy sauce and allow to marinade for a couple of hours.  Eating chicken is totally OK on the diet for endometriosis, but try and get organic chicken if you can as it will not contain any of the hormones that may be present in factory raised chicken.  
Gluten free, dairy free
Serves 4
Ingredients:
4 chicken breasts, cut into cubes - get organic if you can affort it

2 tablespoons tamari (gluten free soy sauce)

2 tablespoons olive oil

2 tablespoons honey - try to get organic

2 garlic cloves, minced

1 small red chilli, finely chopped

salt and pepper, for seasoning
1.    Whisk together the olive oil, honey, tamari, garlic, chilli and seasoning

2.    Add the chicken to the seasoning and allow to marinade in the fridge for a couple of hours if possible

3.    Skewer the chicken onto 4 skewers

4.    Place a grill pan on a medium heat and brush with a little olive oil

5.   Cook the skewers for 12-15 minutes or until the juices run clear


Serve with quinoa or rice and a crispy green salad.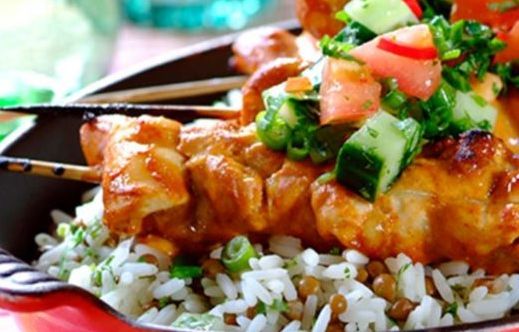 Subscribe to the Newsletter  below to receive your FREE
' Kick-start Guide to Diet' e-book
Also - you get a generous  DISCOUNT  on the book ' Recipes & Diet Advice for Endometriosis ' to start you on your healing journey 

As featured in: