Buckwheat berry pie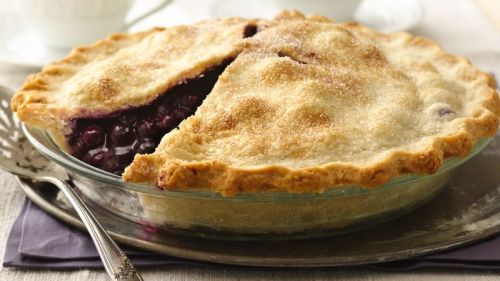 This is gluten free and sugar free recipe which gives you a nice treat without compromise when trying to follow the diet which is anti-inflammatory and safe for endometriosis.
Buckwheat Berry Pie
Gluten free, dairy free, sugar free
One 9 inch pie
Ingredients:
1 & ½ cups/ 190g light buckwheat flour

¼ tsp salt

4 tbs  light oil

1 cup / 250ml concentrated un-sweetened fruit juice, any flavour

2 tbs quick cooking tapioca

¼ tsp cinnamon (optional)

3 to 4 cups / 750 – 1000ml raspberries, blackberries, or other berries

Sweetener of choice - see suggestions

here

Water
Preheat oven to 400 degrees F
For the crust: 
1.  Mix flour and salt in a mixing bowl.  Add oil and mix, using fingers to mix oil with flour.  Add water, 1 tablespoon at a time, until dough sticks together. 
2.  Roll out half the dough at a time on a well-floured board.  Carefully transfer one crust to the bottom of a 9 inch pie tin.
For the filling:  
1.  Mix fruit and tapioca in a small saucepan.  Bring to the boil and cook gently for 10 minutes, or until thick and clear and add the cinnamon and sweetener - check taste for sweetness.  Let the mixture cook
2.  Heap berries in a pie dish.  Add fruit juice and tapioca mix.  Carefully transfer the second crust to the top of the pie, cut a few holes for steam to escape, and flute the edge.  Brush crust with a little nut milk and sprinkle with a little cinnamon.
Bake at 400 degrees F / 200c for 20 minutes, then reduce temperature to 350 degrees F / 180c, and cook for an additional 15 minutes until golden brown.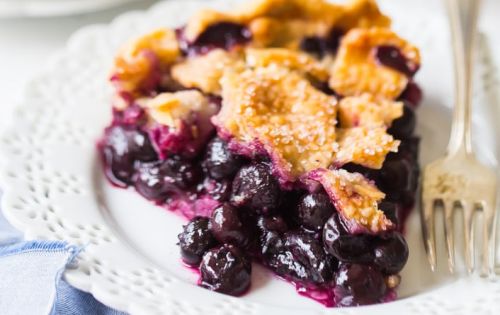 Endometriosis books from endo-resolved .....
Recipes and Diet Advice for Endometriosis
over 250 recipes
All gluten, dairy, soy, sugar, wheat free recipes, including lots of nutritional advice to help you reduce your symptoms of pain, inflammation and bloating with endometriosis. It also includes recipes for substitute ingredients for dairy, wheat and sugar, advice on ways to balance your hormones, and in-depth details of recommendations of foods to remove from your diet, and how they can affect your symptoms.
Find out more HERE
Endometriosis - Healing from the Inside Out
Your Guide to healing and managing endometriosis through gentle natural therapies
A comprehensive book with detailed advice on natural therapies , advice for healing various gut health issues, in-depth guidance on nutrition for endometriosis and supporting your immune system. Plus solutions to many problems including natural pain remedies, reducing estrogens, managing and causes of fatigue , help for insomnia, dealing with anxiety and depression, managing your finances, all interwoven with many success stories.
Find out more HERE

As featured in: