Endometriosis natural treatment articles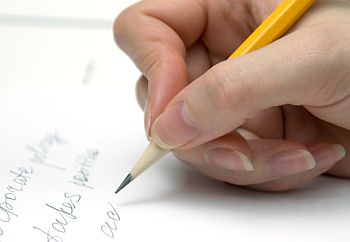 Below you will find a collection of articles which cover various topics about using different natural treatments and simple self-help measures you can take to help you manage your endometriosis. 
The articles include advice about nutrition, supplements, aromatherapy, explanation of different natural therapies, yoga, using natural toiletries and more.  

This list will be added to on a regular basis so do keep in touch with the site.  To get regular updates you can sign up for the Blog HERE And you can also keep in touch by joining other warriors and signing up for the Newsletter - which won't be long and drawn-out, just succinct and to the point - see the sign up at the bottom of each page.
Natural endometriosis treatment articles
Nutrition for endometriosis - a look at vitamins, minerals, protein, and carbs to ensure a balanced diet to cover nutritional needs
Anti-inflammatory diet - the anti-inflammatory diet is part of the diet changes that can help to reduce symptoms
Does the endo diet work - a look at the scientific research and feedback from others that validates the use of diet to help endometriosis
How to adapt to the endo diet - lots of tips and advice to help you gradually change to the diet
Endometriosis diet - Quick start guide - for those who want a quick guide to the diet
Estrogens in your diet - how to balance your hormones through diet
Supplements, vitamins & herbs for endometriosis - a comprehensive list of supplements that can help with pain, inflammation and support the immune system
Alternative & natural therapies - what are they and how do they support healing
Herbal remedies for endometriosis - find out which herbs can help with the symptoms of endometriosis
Natural treatment - How to combine various natural treatments for endometriosis
Healing endometriosis - is it possible to heal from endometriosis - find out how to start
How effective are natural therapies to help endometriosis - find out here
Help for endo belly - how to help reduce the pain and inflammation with endo belly
Supplements to reduce estrogen - certain supplements can help with estrogen dominance and help with endometriosis
Vitamins and supplements - find the best nutritional supplements to help support you immune system
Natural remedies to support your body - safe natural remedies for digestion, sleep, pain and more
Yarrow benefits for endometriosis - yarrow can help with menstrual cramps, aids digestion and can help with sleep
Green Tea Benefits - this tea has many health benefits and may protect against the harmful effects of dioxins
Castor oil packs -  how to use castor oil packs to help with the symptoms of endometriosis
Endometriosis and Magnesium - this mineral can help reduce the symptoms of endometriosis
Endometriosis and Aromatherapy - how different essential oils can help the symptoms of endometriosis
Benefits of copaiba oil for endometriosis - this oil helps reduce pain and inflammation
Low Dose Naltrexone - promising treatment for endometriosis symptoms of pain, inflammation and auto-immune issues
Serrapeptase for pain and inflammation - lots of positive feedback on this supplement to help with endometriosis
Diet success - Here is the story of how Christine used diet and natural treatments to regain her health
Yoga Advice - Yoga and Endometriosis - an article on how yoga can help with the pain and stress of Endometriosis
Help for constipation - a very common symptom - get tips to deal with constipation
Natural toiletries - how to make your own safe natural toiletries to avoid chemicals and xeno-estrogens
Symptoms tracker - keeping a diary of your symptoms can help you find out what is affecting your symptoms
Endometriosis anxiety & depression - the emotional impact of this disease needs more support - here are some tips and advice that may help
Key factors to help you fight endometriosis - a few tips to help manage endometriosis
Ideas to earn money when suffering endometriosis - ideas of how to earn money from the comfort of your home 
My own healing story - here I go into some detail about my own healing journey

Would you like to write for us? ...... Would you like to write an article about your endometriosis experience?  Feel like you have some helpful advice about endometriosis you could pass on to others?   Find out more HERE

As featured in