Finding an Endometriosis Specialist





Finding an endometriosis specialist is a crucial part to getting the best medical treatment for this disease.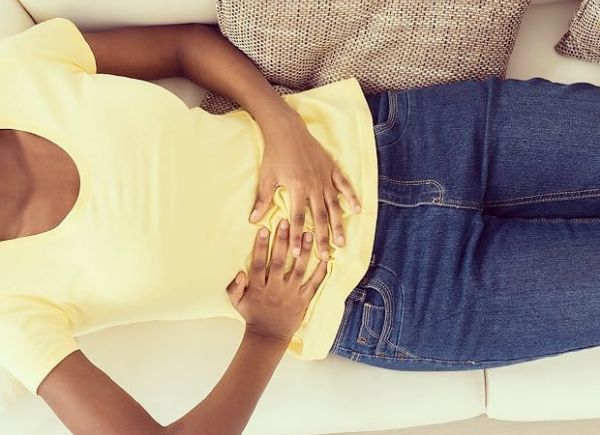 Ideally you need to get treatment from a doctor who is an endometriosis specialist and has a lot of experience in treating women and girls at all stages of the disease.
The optimal treatment would be from a doctor who has an all encompassing knowledge of this disease including: surgical skills, current understanding of various treatments, access to the most modern surgical equipment and techniques, openness to complementary approaches, and compassion for what you are going through.

Increase in endometriosis specialists

Fortunately, several doctors around the world have made endometriosis their primary focus. 
Many of the endometriosis specialists are usually located in larger metropolitan areas or teaching hospitals, although a few can be found in smaller communities.

If you want to find an endometriosis specialist near to where you live, a good place to start your enquiries is with your local endometriosis support group, or contact the national support group for your country.
They will probably have had feedback from other women, and should have had contact with the specialists in their country. Ask your family doctor if they know of any endometriosis specialists, or ask for a referral.
Optional location to get treatment

If you have the means, you may want to consider travelling to see an expert, especially if you live in an area that doesn't have access to an endometriosis specialist. If you live in the US, certain types of insurance may not cover an appointment with an 'out of area' doctor, so you may have to pay out of pocket.
This can be a considerable financial, logistical, and emotional decision, but might be worth it in the long run. Treatment by an endometriosis specialist may help you avoid years of misdiagnosis or inadequate treatments.

Locating a good endometriosis doctor may take time and effort. But it will be worth it. 
Download a list of Global Endometriosis Specialists ......
(Additional to the list on this page)
Recommended Endometriosis Specialists
The following doctors are some of the better known endometriosis specialists for USA, UK, Australia, Canada and Switzerland - listed in no particular order:

USA Specialists:


Dr. Andrew Cook from Los Gatos, California


Dr. Robert Albee and Dr. Thomas Lyons from Georgia



Dr. Ken Sinervo - Partner of Dr. Albee




Dr. Mark Perloe from Georgia


Dr. Jeff Arrington from Utah


Dr. Camran Nezhat from California


Drs. Ceanna and Farr Nezhat from Georgia


Dr. David Redwine from Oregon


NY Pelvic Pain & Minimially Invasive Gynecologic Surgery


Kenneth Levey, MD, MHP




http://pelvicpainnewyork.com/





90 Maiden Ln.




3rd Floor




New York, NY 10038



Tel:

646-290-9560




Fax: 212-532-4362





Dr. Levey founded the Bellevue Hospital chronic pelvic pain clinic for women with chronic pelvic pain.




New York Endometriosis and Infertility Center


Dr. Kanayama




(Website: http://www.gynecosurgery.com/endometriosis.htm




New York Endometriosis Specialist


Tamer Seckin, MD




Park East Gynecology & Surgery, PC




872 Fifth AvenueNew York, NY 1006



El Paso, Texas


Dr. Richard Farnam – El Paso, Texas




An Endometriosis Specialist and utilises laparoscopic laser surgery for the excision of endometriosis. He uses advanced surgical dissection techniques to remove all of the pelvic tissue which contains the endometriosis implants. The result for most women is a significant improvement or resolution of pain symptoms, and enhanced fertility.




Contact:




Texas Gynecology & Laser Surgery Center




1700 N Oregon St #520




El Paso, TX 79902




Call: (915) 533- 5600




www.farnammd.com





Houston, Texas


Rakesh Mangal, M.D., F.A.C.O.G.




Fertility Specialists of Houston




Obstetrical and Gynaecological Associates, PA




7900 Fannin St., 4th Floor




Houston, Texas, 77054


Tel:

713-512-7880




www.infertilityspecialisthouston.com




www.rakeshmangal.com





Dr. Rakesh Mangal is one of the few doctors in America who has completed fellowship training in advanced reproductive laparoscopic surgery as well as reproductive endocrinology and infertility (REI), allowing him to be a medical and surgical specialist for endometriosis, pelvic pain and infertility.





Dr. Mangal practices at Woman's Hospital of Texas where he performs extensive endometriosis surgeries on national and international patients. He belongs to the Fertility Specialists of Houston (FSH), a subsidiary of Obstetrics and Gynaecological Associates (OGA) of Houston




Denver Colorado


Dr. Scot Graham




Has experience of surgery techniques that enables women to maintain their reproductive organs 




Denver, Colorado


Dr. Rubin Alvero




Who does endometriosis surgery and aims to maintain the reproductive organs




Phoenix,AZ


Dr. Joseph Brooks, AZ Vulva Clinic




300 W Clarendon Ave Ste # 100




Phoenix, AZ 85013




http://www.azvulvaclinic.com/




Phoenix, Arizona


The Center for Advanced Pelvic Pain: specializes in pelvic pain andendometriosis. The physicians perform all types of pelvic surgeries, including DaVinci. Providing cutting edge treatments for endometriosis.





The doctors are:




Dr. Michael Hibner and Dr. Nita DeSai




Division of Advanced Pelvic Surgery




Center for Women's Health




St. Joseph's Hospital and Medical Center




500 W. Thomas Road, Suite 680




Phoenix, AZ 85013


Phone:

602-406-6017





Chattanooga, TNDr. Robert Furr - of Women's Surgery Center


He trained with Dr. C. Y. Liu, now retired, who teaches internationally, focusing on minimally invasive gynaecological surgeries, including endometriosis.





Dr Patrick Jr. Yeung




E-mail: pyeung1@slu.edu




Trained by Drs. Albee and Sinervo at the Center for Endometriosis Care, and has a similar approach and technique to them.Webpage (endometriosis-excision.com)for more information aboutDr Yeung including: patient testimonies, a video describing his techniques




Gig Harbor, WA


Cindy Mosbrucker MD




Cindy Mosbrucker is an endometriosis excision specialist who trained with David Redwine and is located in Gig Harbor, WA.




She takes most types of insurance, and specializes in deeply infiltratingendometriosis, as well as bowel involvement.




Contact details: 11511 Canterwood Blvd NW #145, Gig Harbor, WA 98332253-530-2955.



Endometriosis Pain Management - NYC
Kesselman Institute for Pain




Dr. Donna Kesselman




Serves on the Advisory Board of the Endometriosis Foundation of America





162 E 78th St.




3rd FL




New York,




NY 10075




http://www.kesselmaninstituteforpain.com/





UK Specialists and NHS Endometriosis Centres:


- University College London Hospital – London, UK


NHS Foundation Trust





http://www.theendometriosiscentre.co.uk





The UCLH Endometriosis Centre consists of a multidisciplinary team providing care that aims to assess and treat women with all grades of endometriosis ranging from mild disease to the most severe form involving the bladder and bowel.





Endometriosis Centre




Elizabeth Garrett Anderson Wing




Clinic 3




Lower Ground floor




235 Euston Road




London, NW1 2BU




Patient enquiries


Telephone:

020 3447 9411




- The Bristol Endometriosis Clinic – Bristol, UK



http://www.bristolendometriosisclinic.co.uk





The Bristol Endometriosis Clinic brings together consultants in gynaecology, general and colorectal surgery, and urology.





They work together at The Bristol Spire Hospital for private patients and at Southmead Hospital for NHS patients


Phone:

0117 980 4070




- Colchester Endometriosis Centre - Colchester, UK



http://www.colchesterhospital.nhs.uk/obs_endometriosis.shtml





The Colchester endometriosis centre is the first such centre in the east of England and uses the latest state of the art laparoscopic theatre equipment, including carbon-dioxide laser, harmonic scalpel and the operating laparoscope.


Phone:

01206 742455




- Dorset Endometriosis Centre – Poole Hospital, UK



http://www.poole.nhs.uk/our_services/dorset_endometriosis_centre





The Dorset Endometriosis Centre clinic is run weekly on a Wednesday afternoon in Poole Hospital NHS Foundation Trust. Referral to the clinic can be made by general practitioners using the 'choose and book' system or by referral letter from other specialists.




- Northampton General Hospital - Northampton, UK



http://www.northamptongeneral.nhs.uk





This hospital does not as yet have a dedicated page for their Endometriosis Centre but the current details are:




Name of Consultant: Mr Wesley L McCulloughLLB, FRCSEd, FRCOG





Consultant Obstetrician & Gynaecologist





Contact Details:


Phone:

01604 545167

(Secretary: Janice Marsh)
---
British Society for Gynaecological Endoscopy
http://www.bsge.org.uk/ec-BSGE-accredited-centres.php
List of Endometriosis Centres currently accredited by the BSGE, and the lead clinicians involved

This website lists Accredited Endometriosis Centres based in UK NHS Hospitals in alphabetical order, with consultants names and phone details. Use the website address above to obtain the hospital and contact details.

There is no way to judge the value of these centres in being able to provide the best treatment. However it is hoped that these 'accredited centres' should be able to deliver specialist care and knowledge of endometriosis, based on experience of the disease and the patients they have worked with.


The centres listed are:
 -  Aberdeen Royal Infirmary
 - Ashford & St Peter's Hospitals NHS Trust
 - Chelsea & Westminster Hospital
 - Colchester Hospital
 - Cornwall Endometriosis Centre – Royal Cornwall Hospital
 - Elland Hospital – Yorkshire
 - Royal Sussex County Hospital – Brighton
 - Maidstone and Tunbridge Wells NHS Trust – Pembury Hospital
 - North Bristol NHS Trust – Southmead Hospital (as listed above)
 - Southampton University Hospitals NHS Trust – Southampton
 - St Mary's Hospital, Portsmouth – Portsmouth
 - St Michael's Hospital - University Hospitals Bristol NHS Foundation     
 - UCLH Endometriosis Centre – London
 - Wirral University Teaching Hospital NHS Foundation Trust – Wirral


---
Endometriosis Specialists Australia
This list of specialist has  been supplied by feedback from other sufferers
 - Dr Graham Tronc - Wesley Hospital, Brisbane Queensland 
 - Dr Jim Tsaltas - Melbourne, AustraliaDr. Susan Evans - Adelaide, Australia
 - Dr Jason Abbott Alana - Randwick, Sydney, Australia
 - Endometriosis Care Cenre Australia - ECCA is a multidisciplinary team of professionals providing specialist care for women with endometriosis  - http://www.ecca.com.au
 - Canberra Endometriosis Centre - Australia
The Canberra endometriosis centre is a multidisciplinary network of health professionals that work in partnership with women and teenagers with endometriosis and their families.  -    http://health.act.gov.au
 - Centre for Advanced Reproductive Endosurgery - Operating in various hospitals in New South Wales - http://www.sydneycare.com.au/
---
Endometriosis Specialists Canada
These specialists also recommended by endometriosis sufferers who have undergone treatment with these doctors
 - Dr. Liane Belland - Calgary, Alberta
 - Dr. Terry Unger - St Albert, AlbertaDr. Grace Liu - Toronto, Ontario
 - Dr. Christina Williams - Vancouver, British Columbia
 - Dr. Kay Lie - Toronto
 - Dr. Leyland Hamilton - McMaster hospital
---
Switzerland specialist


Specialising in minimally invasive (laparoscopy and single access surgery) endometriosis treatment and laser therapy for endometriosis.

Based in Geneva, Switzerland.
Digestive Surgeon:
Dr Pascal Bucher, MD
Scarless Surgery Center
Clinique de la Colline
Geneva, Switzerland
Web-site: www.saes-surgery.ch

Gynecologist:
Dr Jean-Marie Wenger, MD
Clinique de la Colline
Geneva, Switzerland


---
Natural Therapy Specialist:


Clear Passage Physical Therapy
Larry Wurn
Director of Clinical Research
Website: www.clearpassage.com

Also website at: www.miraclemoms.net
Clinic for Manual Physical Therapy 
You can read some of the data on their treatment of endometriosis at:http://www.clearpassage.com/pain/pelvic-abdominal/endometriosis.php 

How to get the best from your doctor HERE
---
Live website links for these specialists and some contact details are not included as information can change/go out of date. I suggest you use a search engine or phone directory to find the up to date contact details of these people.


If you have found another very good endometriosis specialist that is not on the list above, do let us know and they will be added to the list.