Savoury nut mince recipe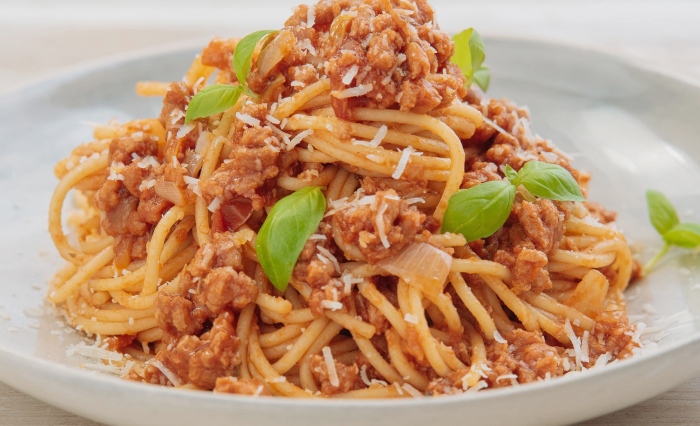 This is a very flexible recipe and is a great alternative to traditional beef mince.  Omitting red meats from your diet will help to reduce inflammation and also reduce those bad prostaglandins which are responsible for making the symptoms of pain much worse.
Nut Mince
Gluten free, meat free, dairy free
If you want to make a meal that requires savoury mince, for example, Shepherds Pie, Spaghetti Bolognaise, Savoury Mince Pie etc., then try this alternative mix.  It has a nice texture and tastes really good.  
Serves 4
Ingredients:
1 large onion
½ tbs basil
1 tbs olive oil
14 oz can tomatoes
8oz finely ground walnuts or hazelnuts
4 oz non wheat breadcrumbs - use slightly stale bread as this makes breadcrumbs easier
2 tbs chutney
fresh garlic - chopped
Salt and pepper
1   Fry onion with herbs until brown
2   Add tomatoes and all other ingredients.  Cook gently for 20 minutes
Serve.
You can add additional vegetables to this recipe like finely chopped carrots,  celery, red or green peppers - fry them along with the onion.  You can always add more spices and herbs to this basic recipe - this comes down to personal taste.
The mince can be used to make a hearty Shepherds Pie  
Shepherds Pie
And of course the great favorite .... Spag Bol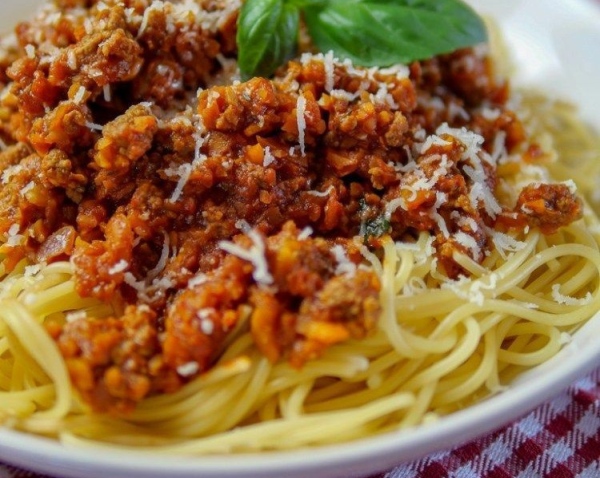 Spaghetti Bolognaise

As featured in: