Easy and quick to cook, this recipe is yummy and the whole family will like this one.  This casserole seems to improve when eaten the following day after cooking as all the herbs and spices blend and increase in flavour.
Courgette/zucchini and Bean Casserole
Gluten free, meat free, dairy free
Serves 4 
Ingredients:
3 -4 medium zucchini/courgettes, washed and roughly sliced

2 cups or 400 gram tin of chickpeas, bartoli beans or beans of your choice

1 medium red (bell) pepper, chopped

2 tbs olive oil

1 green (bell) pepper, chopped

3 cups chopped plumb tomatoes

2 tbs tomato puree

½ tsp cumin seeds

½ tsp coriander/cilantro seeds, roughly ground in pestle and mortar

¼ tsp fenugreek seeds

1 tsp dried oregano

3 to 4 segments of fresh garlic

Sea salt

½ tsp ground black pepper

1 tsp paprika 
1   If using dried beans - wash and soak beans over night in water.  Rinse and cook according to instructions on packet (depending on which bean you use).  Drain and put aside.  Tinned beans will be added just rinsed.
2   Meanwhile, put oil in a large pan, and cook all spices at medium, heat for 3 to 4 minutes.  Add the onions and cook for 4 to 5 minutes until soft, then add the red and green peppers, cook until soft.
3   Then add the courgettes, cook gently for 5 to 6 minutes.  Then add puree, chopped tomatoes, salt and pepper, paprika and simmer for a further 10 minutes.
4   Add the beans and continue to cook on a low heat for about 15 to 20 minutes to allow all the flavours to blend together.  Add more liquid if required i.e. vegetable stock. 
I make this dish quite liquid and juicy.  Serve with boiled rice or gluten free pitta breads if you can get them.   Add a swirl of nut yogurt to make this dish a little creamy. 
You can add a bit of chilli powder to give this dish a bit more 'kick', especially for the winter.  Also a spoon of coconut oil will add a touch of 'oriental  flavour', especially if you do add more chilli.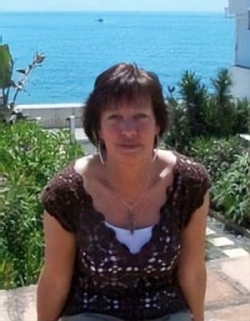 About the Author
My name is Carolyn Levett, the Founder of endo-resolved - I am an Integrative Health Coach having studied nutrition, naturopathy, aromatherapy  as well as being a published author. I used to suffer from severe endometriosis and was able to regained my health and heal from the disease with the support of nutrition and natural therapies.
My motivation is to help other women with endometriosis to heal their bodies so they may overcome this awful disease without having to rely on toxic drugs and surgeries which can cause further damage  -  with healing thoughts, Carolyn.