A detailed exploration into using natural remedies and nutrition to start healing from endometriosis
'Endometriosis   - Healing from the Inside Out'  
A motivational and supportive book resource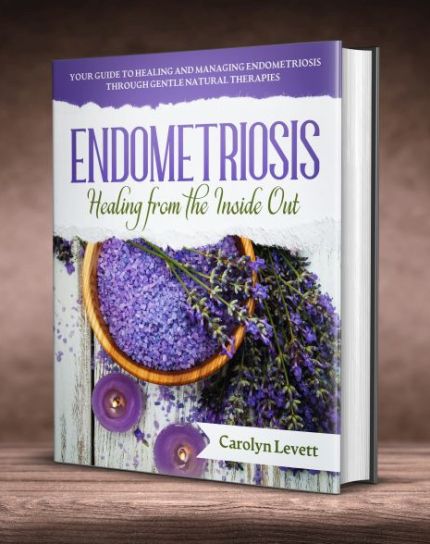 Endometriosis is a whole-body disease, and this theory is now gaining momentum. This disease affects the entire body, therefore, the whole body - physical, mental and emotional need to be taken into account when working to heal the body.
In this motivational heartfelt guide, the author uncovers the many safe natural ways to support your health. This is a broad and detailed resource providing sign-posts to many different natural remedies and self-help measures to help reduce your symptoms and start healing your body.
The author used to suffer from severe endometriosis, and was able to recover her health with the support of nutrition, natural treatments and self-help remedies. Proof of her recovery came from her doctor who said 'All her active endometriosis had dried up'. In this book she shares some of the natural treatments that helped her to get her health back on track.
'Healing your body is like peeling an onion – it's about uncovering the layers of ill-health and getting to the root cause'
With reference to many trusted endometriosis resources, 'Endometriosis – Healing from the Inside Out' is a comprehensive guide for those who are looking for safe alternatives. It provides a clear and manageable program to live better and start healing from the disabling symptoms, with many stories of the success of other women woven through the book.
The author is a qualified Integrative Health Coach having gained qualifications in Nutritional therapy, Naturopathy, Aromatherapy and Counselling. These skills have provided her with the knowledge to be able to help other women to manage their endometriosis naturally and recover their health.
What you will learn in the book .....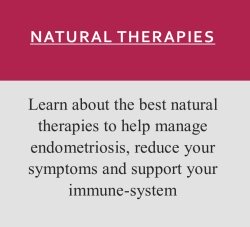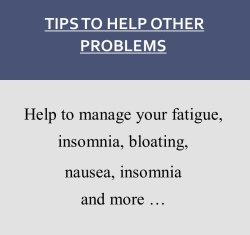 ---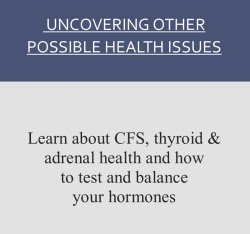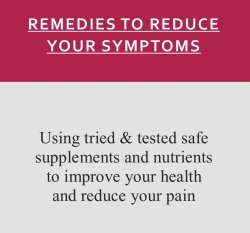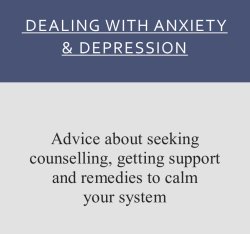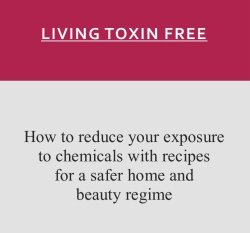 $ 12 for immediate download HERE:



Also available at Amazon in paperback and Kindle
What others are saying about the book ....



'Thank you for writing this book. It has given me so much faith that I will be able to beat this disease. It has provided a real eye-opener of what may have caused my endo, which has always been distressing for me as no-one in my family has had it. The wealth of advice of all the things I can do to help myself is worth the price of the book alone, and the motivational messages and the stories of other women who have healed really gives credit to your message. Thank you '
Jilly, Arizona, US

'I was diagnosed with endometriosis over 5 years ago. I have had 2 laparoscopies with lots of surgery to clear the endo, and tried various drug treatments, but the endo kept returning. After reading your book I decided not to continue with any more drug treatments - they always made me feel so awful. And what was the point, the endo was still there.
I changed my diet - started seeing improvement within 2 weeks, and after 2 months my endo pain was almost gone, just a bit of pain with my period. I also started seeing a Naturopath about 6 months ago. I felt a bit worse at first as my Naturopath put me on a detox program to get rid of any residue in my system from all the drug treatments. But I am now seeing gradual improvements. My general health and stamina are improving as well as feeling so much better emotionally. '
Amada, Bristol, UK

'The honesty of the advice in your book gave me a real belief that I could get my own health back. I used to feel awful with lots of pain, no energy, low grade fevers, miserable and depressed and with no hope. If I feel myself slipping back, I just have to read the excellent summary messages at the end of your book and I feel full of optimism and ready to fight back. Thank you for your honesty, for sharing your own story of dealing with endo, and for writing this book which I feel has been a life saver for me. '
Claire, Cambridge, UK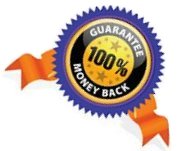 Refund Policy:
With your purchase of Recipes and Diet Advice for Endometriosis - Kindle ebook, you are assured of a prompt refund via Amazon if you are not happy with your purchase. 
This same refund policy applies when buying directly from the site too. To date there has not been one refund request and it is hoped that you too will be totally happy with the advice and recipes in the books.