Eating for Endo does not have to Suck
Over 150 anti-inflammatory recipes
This book is the answer for those who would really like to follow a healthy anti-inflammatory diet to help with their endo, but find themselves falling off the wagon, usually due to having cravings for their favourite foods or finding the endo diet to be too limiting.
The collection of recipes in the book provides dishes that include some all-time favourites like Mac N Cheese, burgers, chocolate brownies, healthy fish and chicken dishes and lots of safe dessert and baking options as well as healing smoothies and lots of nutrition tips.
All the recipes are gluten, dairy, sugar, soy and red meat free
Find out more HERE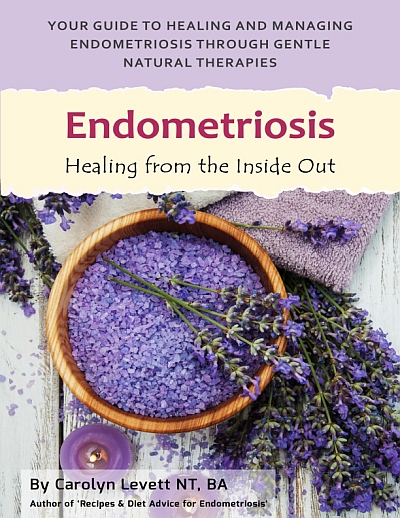 Endometriosis - Healing from the Inside Out
Your guide to healing and managing endometriosis through gentle natural therapies
A comprehensive book with detailed advice about natural therapies, advice for healing various gut health issues, in-depth guidance about nutrition for endometriosis and supporting your immune-system. Plus solutions to many problems including natural pain remedies, reducing estrogens, advice to help with fatigue, help for insomnia, dealing with anxiety and depression, managing your finances, all interwoven with many success stories.
Find out more HERE