Welcome to Endo-resolved - your resource to help you manage endometriosis naturally
Providing advice, support and a dose of optimism

v v v
Let's treat the disease - not just the symptoms
The focus of the advice here is about using safe natural treatments, ensuring optimal nutrition  and adopting simple life-style options to help you manage endometriosis more naturally . Based on personal experience of my own recovery backed up by training in natural therapies and nutrition, my passion is focused on helping women overcome this disease and start to recover their health.
Using natural remedies and therapies does not exclude the need for surgery, especially for those who have severe endometriosis which will only be remedied by the help of surgery from an expert endometriosis surgeon
However, using natural therapies and remedies can help you reduce the impact this disease has on your life - and many women are able to recover their health going the natural route
        What does endometriosis mean?
Those who suffer from this disease know that endometriosis can affect many areas of a woman's life . It causes pain, fatigue, very heavy periods, weakness, depression, digestive distress and many other symptoms. 
All you ever read is 'there is no cure for endometriosis', or that this disease will be with you forever.  That sort of negative dialogue puts you on the back foot before you even start. 
      There is some hope ....
Surgical treatments are improving all the time, and many women are having success using natural therapies and life-style changes to help with their symptoms and manage this disease.  The aim of the advice offered here is to help you start recovering your health and live better with endometriosis.
If you have been battling with endometriosis for years, had many surgeries, tried different drug treatments ... and are still suffering, maybe its time for you to try a different approach.  
     Healing endometriosis naturally
Endo-resolved was one of the first to offer advice about using natural treatments and nutrition to help manage and heal from endometriosis, and many have had success by going the natural route, which you can read below.
For inspiration you can read some  success stories here and  my own recovery story here
' Expert excision of Endo implants removes disease, but lack of disease does not equal good health. Diet, lifestyle, mindset and integrative therapies need to be addressed in the treatment plan to get the best possible outcomes. '
Dr. Andrew Cook MD
---
---
---
---
---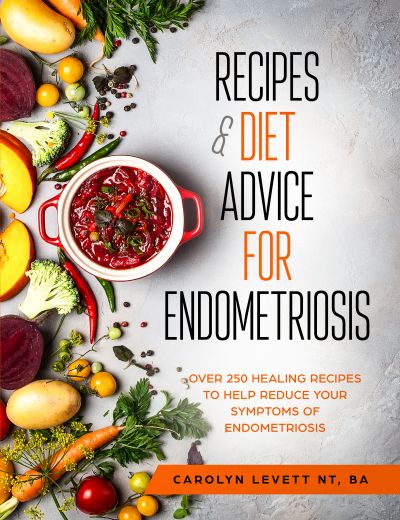 Recipes and Diet Advice for Endometriosis
over 250 anti-inflammatory recipes
All gluten, dairy, soy, sugar, wheat free recipes, including lots of nutritional advice to help you reduce your symptoms of pain, inflammation and bloating with endometriosis.  It also includes recipes for substitute ingredients for dairy, wheat and sugar, advice on ways to balance your hormones, and in-depth details of recommendations of foods to remove from your diet, and how they can affect your symptoms.
Find out more HERE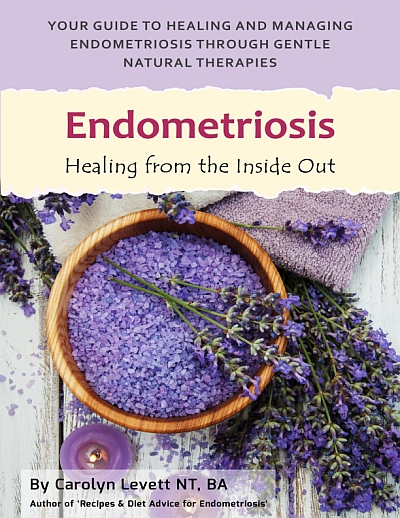 Endometriosis - Healing from the Inside Out
Your Guide to healing and managing endometriosis through gentle natural therapies
A comprehensive book with detailed advice about natural therapies, advice for healing various gut health issues, in-depth guidance about nutrition for endometriosis and supporting your immune-system. Plus solutions to many problems including natural pain remedies, reducing estrogens, managing and causes of fatigue, help for insomnia, dealing with anxiety and depression, managing your finances, all interwoven with many success stories.
Find out more HERE
 STAY IN THE LOOP -  keep in touch with the Newsletter and get advice about natural treatment ideas and endometriosis updates ..... and you will also receive a free e-book - an introduction to diet and nutrition to help reduce your symptoms of endometriosis.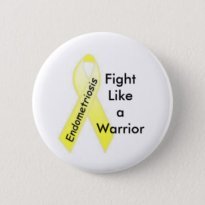 Search the site

There are hundreds of articles on this site about endometriosis treatments, nutrition, natural therapies, including dozens of stories written by other women with endometriosis.
So if you can't find what you want then try the site search below:
Feedback from other endometriosis sufferers ......
Why is this included here! ….. to let you know that following a more natural path to managing your endometriosis can have positive outcomes.

 Dear Carolyn,
'I just wanted to say thank you so much for writing your books. You have truly helped me reduce my pain by half. I am so thankful.
You have done something my doctors could have never done. I have an entirely new outlook on life now. I am only 22 but feel 50 because of this. But thanks to you I have hope. You have truly made me see how everything around me was harmful and how things needed to change. Your positivity and your book gave me hope. Thank you.'  Kelsey

Finding your website with advice on a diet for endometriosis has been one of the best things that happened in the last year. The first month I tried the eating guidelines, I had absolutely NO PAIN! That has never happened in my life.
Every time I see my OB/GYN doctor or my infertility specialist I try to convince them how changing my diet has changed my life - unfortunately they look at me like I am crazy. I cannot wait until the day that doctors start to recognise food actually affects your body.  Sherri 

I would like to thank you for this wonderfully informative website. It is the only one of many I have looked through which offers practical and constructive ways of managing endometriosis. And certainly, the only one which encompasses dietary and complementary therapy measures. I will be sending a link to your website to both my doctor and naturopath, as I think all women should have access to this information.
I was just beginning to despair and resign myself to many years of being a demented psychopath for more weeks in a month than I am 'me'; then I read through your website and felt tremendous relief that there is so much I can do to take control of endometriosis and help myself. Belinda Heath

What a wonderful site! My Endometriosis has really started to rule my life, having a lot of pain, heavy bleeding that has put me in hospital for a blood transfusion once, and only just getting a grudging diagnosis from a hopeless health authority! This site is a great help, especially the diet section - I would never have thought some of those foods were harmful! This is a true lifeline – thanks. Lindsay

      If you suspect you have endometriosis .........  
If you suspect you have endometriosis you need to get diagnosed as soon as possible, because the longer this disease is left unchecked, the more damage it will do. If your symptoms are not being taken seriously by your health care provider, then you need to seek a second opinion. 

For some women it has taken years to get diagnosed. This usually happens because painful periods are seen as 'normal'. Your pain is real, and your periods should not be a time to be dreaded.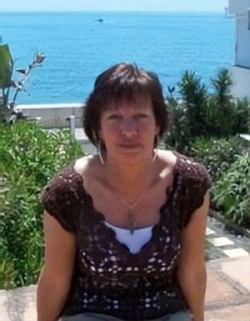 About the Author
My name is Carolyn Levett, the Founder of endo-resolved - I am an  Integrative Health Coach having studied nutrition, naturopathy, aromatherapy  as well as being a published author. I used to suffer from severe endometriosis and was able to regained my health and heal from the disease with the support of nutrition and natural therapies.
My motivation is to help other women with endometriosis to heal their bodies so they may overcome this awful disease without having to rely on toxic drugs and surgeries which can cause further damage  -  with healing thoughts, Carolyn.

As featured in: