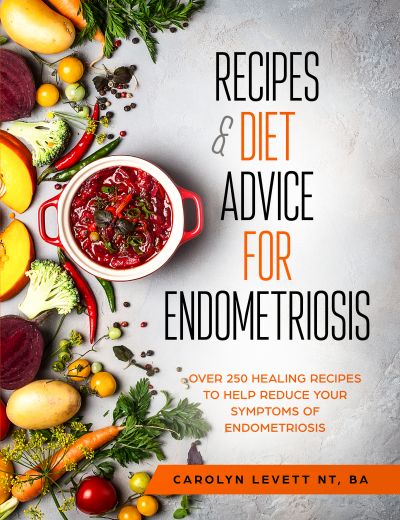 Recipes and Diet Advice for Endometriosis
over 250 anti-inflammatory recipes
All gluten, dairy, soy, sugar, wheat free recipes, including lots of nutritional advice to help you reduce your symptoms of pain, inflammation and bloating with endometriosis. It also includes recipes for substitute ingredients for dairy, wheat and sugar, advice on ways to balance your hormones, and in-depth details of recommendations of foods to remove from your diet, and how they can affect your symptoms.
Find out more HERE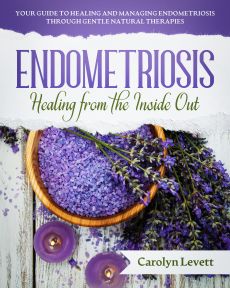 Endometriosis - Healing from the Inside Out
Your Guide to healing and managing endometriosis through gentle natural therapies
A comprehensive book with detailed advice on natural therapies , advice for healing various gut health issues, in-depth guidance on nutrition for endometriosis and supporting your immune system. Plus solutions to many problems including natural pain remedies, reducing estrogens, managing and causes of fatigue , help for insomnia, dealing with anxiety and depression, managing your finances, all interwoven with many success stories.
Find out more HERE