A collection of endometriosis natural treatment success stories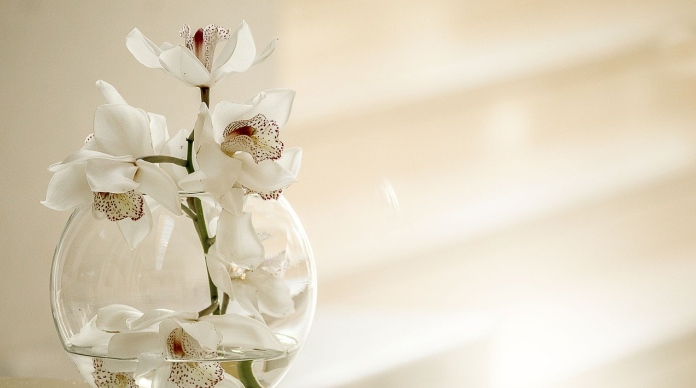 Below is a collection of stories of women gaining relief from endometriosis by using different natural treatments
A positive story of healing/remission and pregnancy from Kara which reflects the advice here at Endo Resolved
'Combination: Detox, exercise, herbs & diet change! It took me a long time to find out what was causing me so much pain. I had had many doctors tell me it was "all in my head" and I finally went online to find answers and decided from my symptoms I probably had endometriosis.
Laparoscopy confirmed it Jan of 2012. I felt pretty hopeless as supposedly there was no cure and hormonal treatments caused terrible side effects. When I had had enough of Western medicine i went back to trying alternatives. I started with a candida diet and the herb pao de arco (a fungicide) then introduced probiotics after 1 month. My yeast problems have never returned.
Then I started using a sauna and taking Spirulina (spirulina can speed up the detoxing for dioxins) to further detox, when i felt a little better, i began to walk, then jog, and did yoga with an Iyengar teacher who could help me with my condition. I went vegan (milk is especially bad for me!) and cook completely from scratch (otherwise there is too much salt for my bloating!).
I bought a capsule maker and started a mix of cramp bark and valerian root capsules for my constant 24/7 cramping. I heard about a small study on Maritime Pine Bark and began taking 2 capsules a day--this is a wonder herb!! I cut out any parabens in my toiletries.
Then I added to this almost daily intake of berries (or other anti-inflammatory fruit), olive oil for cooking almost exclusively, plus flax seed oil in my oatmeal etc. I also found out that yerba mate helped a ton with my allergies (also a side-problem assoc. with endo...) and drank that 2X a week to keep my sinuses less swollen and my bloating from endo down. plus a ton of water each day!!
Was feeling a ton better and was back to doing pretty much all my normal activities by Jan. of 2018! I couldn't believe it, after only 1 year!! Decided to get pregnant and I did after only 1 month of trying! Now in remission. If I can do it, you can too! There really is nothing more precious than a healthy body!'
Endometriosis and homeopathy treatment success
'For many years I have suffered from endometriosis. Following several exploratory operations, the endometriosis was found to be extensive and a hysterectomy seemed inevitable if I wanted to be free of pain. My GP prescribed pain killers and hormone treatments which were unsuccessful as a cure.
In 2016 (aged 37) I was given painful 'Zoladex' injections for 6 months (maximum allowed). This was injected into my stomach and again proved to be unsuccessful. Determined not to undergo any further invasive treatment I discussed my condition with Denise, my homeopath."
Denise discussed my case history with me in full and was not at all fazed by what I considered to be a complicated medical past. I stuck rigidly to the remedies prescribed and regularly attended progress sessions with Denise.
The side effects were minimal and almost immediately I was pain free. I have had only one relapse in five years which Denise quickly identified and treated. I no longer need a hysterectomy. Thanks to homeopathy I can now lead a pain free life and work full time.' J.M. Telford.
Endometriosis pain treated with acupuncture
'I am a 25 year old female that has been through 4 Laparoscopic surgeries for Endometriosis and a variety of cysts in the past 4 years. (Yeah, I know, that) averaging one surgery every year. It was not fun, and it was slowly pushing me into depression.
I was in a constant cycle of being in pain, fearing the surgery, healing, and then being back in pain.) I remember being so frustrated and no one was able to give me any options outside of having to do these surgeries on an annual basis, even experimental drugs weren't giving me any relief from the constant pain and fatigue.
When I was finally at my wit's end and got tired of hearing people tell me there was nothing left to do, I had a friend of mine give me Doug Rutkowski's card (acupuncturist) and told me to give it a try. Well, of course I went into all of the excuses of being too busy, I was going to be moving, I had just gotten a new job.
Where was I supposed to fit in something new? So, a few weeks passed and it was now around 6 months after my last surgery, and the pain from the endometriosis was getting unbearable.
The doctors kept telling me that they had never seen someone so young with such an aggressive case. (Yep, I'm special, what can I say.) They asked for me to try and hold out for as long as I could and they gave me pain medicine to try and keep me functional, and told me that when it got too bad that we would schedule another surgery.
Well, now I was angry and frustrated with my doctors enough to give Tigerlily Acupuncture a call. I was greatly relieved when I found out that Doug would take appointments on Saturdays! I could actually make this fit into my schedule.
Doug was so nice and sincere when discussing my past medical history, and he said he could help! He's been treating me for the Endometriosis for a little over 3 months and I am completely pain free! This September will be one year since my last surgery and I am going to celebrate! It's such a relief to be out of the constant pain, but even more of a relief because I'm able to move on with my life.
Not only is Doug good at what he does, but he really cares. If you've had a bad day, he's always got a joke to make you smile. I am so thankful that I found my way to Tigerlily Acupuncture; they have given me a pain free present, and hope for a pain free future!'
Naturopathy treatment success
Naturopathy cleared my endometriosis
Catherine, aged 32 – 'It is easy to feel a victim, not in the least because my GP couldn't help me with my endometriosis. It was making my life hell and my husband was at his last tether. Undaunted and in the profound belief that all illnesses can be cured I sought Naturopathic help.
I was given a new dietary regimen – no dairy, meat, or eggs, and no white refined products such as pasta, white bread, and white rice. No ready-made meals. Sound drastic – it was in the beginning. I had to learn how to cook properly. We eat plenty of fresh organic vegetables and whole grains foods now. Yes my husband supported the diet change all the way.
I was given herbs to cleanse and detox the body, particularly the liver, and to regulate my menstrual cycle. My Naturopath told me most gynaecological problems stem from liver imbalance. My condition improved fabulously, which was very noticeable with each month. My overall health is now better than ever and completely clear of the former condition. I am so impressed I am taking up the study of Naturopathy to help others.'
What has been the most successful treatment for you?
Share with others the best treatment you have personally found for your endometriosis. Was it by finding an excellent surgeon, or maybe using natural treatments? How many different treatments have you tried before finally finding something that works?

As featured in: