Success with natural therapies for endometriosis
Sometimes you really need encouragement for your fading hope of gaining any relief from endometriosis. There are times you really need to hear that it is possible to gain respite or some relief from this disease.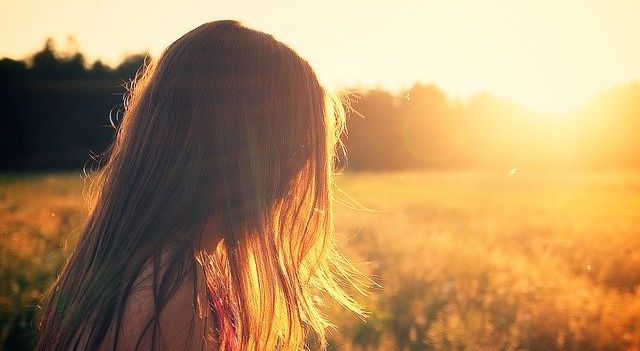 Many women have relentless symptoms despite trying surgery and using on-going drug treatments.  Many sufferers resort to having a hysterectomy to gain relief.  Yes, this route can help some to reduce the pain and symptoms of endometriosis, but for many the disease can come back even after having a full hysterectomy.
This is why many women are looking to alternative and natural therapies to help gain some relief.
It is fortunate that there are stories coming forward of those who have had success with natural therapies, and this can give hope to others.
Natural therapies may not work for everyone, but at it is an option worth looking into – and will certainly do no harm (unlike the harm that can be do done by drug treatments that have many nasty side effects).
Here are a few anecdotal stories of others who have used natural therapies for endometriosis with great success.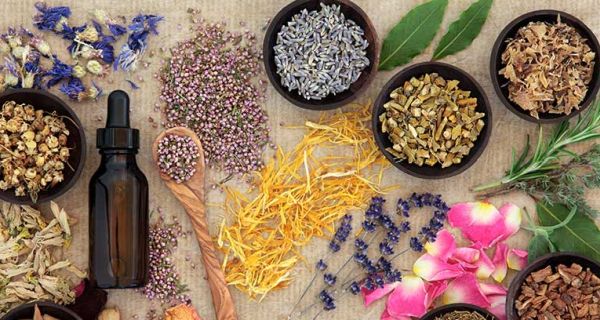 Success with Herbalism
'I am extremely happy that I am able to share my life story with those who are looking into alternative treatment for endometriosis. For seven long years I went from specialist to specialist, treatment after treatment, only to be told there was no hope for me. I was diagnosed with Endometriosis. I did not know what to do. My marriage was falling apart. Then one day my co-worker told me about the herbalists at a local herbal centre, who were treating with herbs.
At first I thought, herbs and fertility, what do they have in common? I was desperate so I went to see the herbalists. After having had consultations and being given the herbs that were prescribed to me, I went home not convinced that would happen, but I tried. I had the notion that only medical professionals can help such a problem. To my surprise three months after my visit I was pregnant. My family life changed drastically. My husband and I are happy raising our little boy. My message to those with suffering from is to never give up hope.'
-Margaret, Amsterdam, Holland
 Another story of success using herbalism
'After 13 years of having to take anti-inflammatory medications for my menstrual cycle, I was not able to function without them. After a ruptured ovary, surgery and extreme endometriosis, my options for a "normal" life involved taking the pill along with an experimental drug that would tell the body it was in menopause or pregnancy, or I could have a hysterectomy.
I used a herbal formula from my herbalist regularly for six weeks. I was two weeks late with my menstrual cycle, so I figured that the formulas were not working either. To my surprise, when I did have my period, I didn't have to use any anti-inflammatory medication. I experienced only one day of cramps that were about 1/10th of the severity that they normally were.
Furthermore, I didn't become as sick with nausea or diarrhoea as I usually do. I have been suffering with this problem for many years while thinking that it was never going to go away unless I had a hysterectomy. Certainly, at only age 26, that procedure held its own complications and repercussions!
I am very grateful for the opportunity to try an alternative approach that really works! Thank you for my life back!'
 Monica
Success with Homeopathy
'Jane started her career in conventional medicine, managing one of the busiest hospital operating theatres in London. When she fell ill, conventional medicine failed her. In desperation she went to a homeopath, who cured her of a serious gynaecological condition - endometriosis. She was so impressed that she trained as a homeopath while she was still running the operating theatres of the Wellington Hospital, eventually leaving to become a full time practitioner herself, working in Brighton, London and Milton Keynes.
Jane said, "Homeopathy is a complementary medicine. It works on its own, and also with other medical treatments, be they conventional, or alternatives like Alexander therapy, reflexology or cranial osteopathy. "I treat people holistically, encouraging them to appreciate the importance of tackling health with nutritional improvements as well as using homeopathy.
Increasingly I have to treat patients who come to me quite ill after extreme regimes of antibiotics or steroids or other toxic drugs. I believe that homeopathy is probably one of the most evolved and effective methods of healing, because it doesn't just treat, it cures. It is very understandable that its growing popularity and success are causing the pharmaceutical companies some concern.'
Another homeopathy success story
'There is a huge amount of anecdotal evidence that says it (homeopathy) does work. Louise, a 29-year-old human resources officer from London, had endometriosis. She endured 15 years of crippling pain and has had three operations and hormone treatment to alleviate her suffering without success. Eventually, the pain got so bad she could not walk.
"All I could do was lie on my left side - I could only work for three hours a day." For the past 18 months she has had homeopathic treatment and is now free of pain. "I'm convinced it works. I suffered for 15 years and now I feel so good I've not had to see my homeopath since last May'
I hope these stories give you some hope.  You can read more success stories of others with endometriosis who have used natural therapies, diet and life-style changes HERE

As featured in: