Endometriosis story


  These stories can help other women so they do not feel so alone when trying to cope with effects of this disease.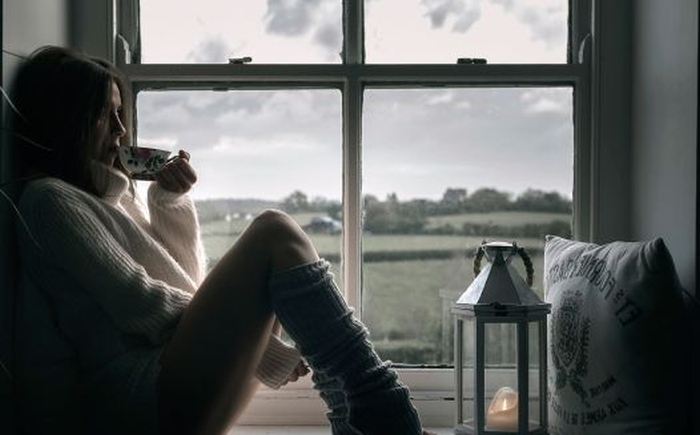 A true tale of getting pregnant with endometriosis
by April
(Seven Springs NC)
Well I am 21 and I have 2 kids so when I missed my period I took some test and some come up positive and some negative.

So I went to the DR and they tell me the test was negative, so they kept looking and found out I have endometriosis, and told me that's why I was going through what I was and that I couldn't get pregnant.

So they did the surgery and 3 weeks later I find out not only did I have endometriosis, some they removed and some they couldn't.

I was also 9 weeks pregnant. so when they say you can't get pregnant with endometriosis, don't believe it.



COMMENT


Name: Anonymous

Title: Surgery and being pregnant

I am very pleased for you to have fallen pregnant, despite the Endometriosis. I have had Endometriosis for nearly 30 years. I tried many times to fall pregnant, knowing full well I had the disease; sadly I was never able to have children.

I have had Endometriosis surgery 4 times over the years and I know they give you a D&C while you're under Anaesthetic, so how could you have been 9 weeks pregnant. Wouldn't the D&C have aborted the 'unknown' pregnancy??? I am very interested to know. Thank you.




Join in and write your own page! It's easy to do. How? Simply click here to return to Success with pregnancy.
Tried for 2 years before having my son...
by Wendy Tinsley
(Culpeper, VA, USA)
My husband and I tried to get pregnant for two years before we found that we were pregnant with our son. We both have a child from previous relationships, so we didn't think we would have any problem conceiving together.

When we found it wasn't happening for us, we started seeing our doctors. They immediately started running tests on my husband because they thought it couldn't have been me because I had already had a child before.

Somewhere during all the testing we ended up conceiving. Our son was born in February of 2005. By the time he turned a 2 year old I had started to have intense recurring pains in my lower belly. I was seeing my OB doctor at least once a week. He would check me over thoroughly and prescribe me with pain killers.

Finally after about year of going through this cycle, he told me I should seek a second opinion. I found another doctor right away. I went to speak with her and check her credentials. After talking with her for about 10 minutes, the next thing I know she had me up on the table doing an exam.

I did not know at that time that she specialized in Endometriosis & Intercystial Cystitis. When she showed me the film from the exam I was shocked.

She proceeded to ask me if I ever had problems conceiving and I told her about the long story of having my son. I even found out that when I had gall bladder problems (my gall bladder had attached itself to my liver) and removal back in 2001, the whole thing stemmed from me having undiagnosed Endometriosis & I.C.

I have since undergone several surgeries (no hystorectomy as of yet)to try to correct some of my issues. I have had several cysts removed and lots endometrial scarring removed. I don't have the pain all the time, but when it does flare up, wow it hurts.
Join in and write your own page! It's easy to do. How? Simply click here to return to Success with pregnancy.
Healthy baby despite stage IV endometriosis
by Ania
(Portland, or)
I had two surgeries, the last one performed by fertility doctor, right after that one I did acupuncture treament with herbs. I asked my doctor to prescribed clomid so I have at least one egg - I had two, one in each ovary.

I took progesterone and that cycle - 3rd after the surgery we did IUI and we were pregnant!!! My daughter is 15 months now and we would like to have another baby but I know endometriosis is back.

I also had lots of polyps in my uterus so I am preparing myself for another surgery. My diet hasn't been good so I am hoping that changing it will help. Good luck to all the women - you can have babies with endometriosis don't give up!!!
Ania
Join in and write your own page! It's easy to do. How? Simply click here to return to Success with pregnancy.

As featured in: