Endometriosis story


  These stories can help other women so they do not feel so alone when trying to cope with effects of this disease.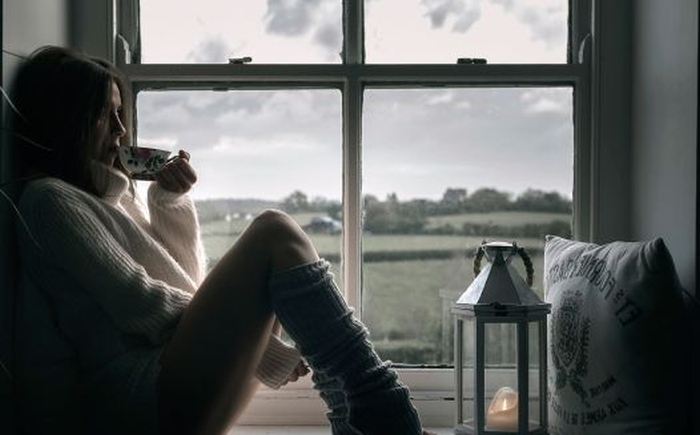 Was told by fertility doc would never concieve and now pregnant with a son
by Joy
(Georgia)
Hello all!

I have Stage 4 Endometriosis and Endometrioma (the ovary version of endometriosis). My husband and I went to a fertility specialist to look at options since we had no luck conceiving on our own after trying for over a year.


I knew there may be complications due to my endometriosis, that I had surgery on before, so we went through some tests and our only option was IVF with a 70% chance of success. The doctor then told us, if we conceived naturally we would most likely lose it within the first trimester (Ugh!).


Well with the holidays approaching, we decided to wait a few months until after the holidays were over before we put down the money to try IVF. Well, a month later we were pregnant! Naturally! We used things like Preseed but regardless, we did not have to go through fertility treatments.


I was a little panicked since I heard the doctor's words echoing in the back of my mind, but I decided to just trust and rest the best I could. Here I am 22 weeks pregnant with the healthiest baby ever!


Every checkup, everything is good and we both are extremely healthy. The fact is, do not give up and do not think that a doctor's words are absolutely final for you; because that is simply not true.


We go through a lot with endometriosis and just know that relaxing and trusting that it can happen could potentially bring you the best thing ever. Do not give up please!
Join in and write your own page! It's easy to do. How? Simply click here to return to Success with pregnancy.
Acupuncture helped endometriosis
by Kelly
(Calgary, Alberta, Canada)
A happy story of pregnancy despite endometriosis.

I was 38 years old and finally met the Man of my dreams!

Previously, I had been through every test & then yet another test by Medical Doctors. I was experiencing some back pain from my work & was told of an Acupuncturist that could help with the pain.

I did go and see him and told him also of my Endometriosis pain. He treated me for my back pain & the intense pelvic pain.

After about 3 treatments, he told me my heart beat was one of a woman carrying a baby! I said, "What!"

I couldn't believe my ear's! So I went to a clinic and it was confirmed! I was newly engaged, and to be married in the coming Summer, however we moved up the date to the Spring because I was already 8 weeks Pregnant!

I was on top of the world, I thought I would never have any babies. I would recommend Acupuncture as a alternative treatment for Endometriosis any day!

My Beautiful Daughter is now 12 & we are enjoying her so very much! (Don't give up!)
Join in and write your own page! It's easy to do. How? Simply click here to return to Success with pregnancy.
Severe Endometriosis now 20 weeks pregnant
by Belinda
(New Zealand)
I started suffering bad symptoms during my period, and since my sister suffers from endometriosis, I had a laparoscopy to see if I too suffered the same.

Turned out that I had extensive scarring and adhesions on my bladder and other areas, including pouch of douglas. It was so bad that they didn't remove it in that operation as they needed to have a bladder specialist on hand in case they damaged my bladder removing the endometriosis.

So I was told this could affect my fertility, even though my fallopian tubes were clear of endometriosis. We really wanted to get pregnant so I decided to try acupuncture after it was recommended by my doctor.

I did this while I was waiting to have the surgery again to remove the endometriosis. I stopped drinking anything with caffeine, all alcohol, ate a really healthy diet, and had weekly sessions of acupuncture to improve fertility.

I then got pregnant within 4 months of trying. Just had my 20 week scan and all is well! So I don't need to have the surgery (for now).

So don't give up hope. You can become pregnant even weth severe endometriosis.
Join in and write your own page! It's easy to do. How? Simply click here to return to Success with pregnancy.

As featured in: