Many trips to hospital due to severe pain


Women find themselves going to hospital many times due to severe pain with their periods before they are diagnosed with endometriosis and this is Amanda's experience of dealing with such an experience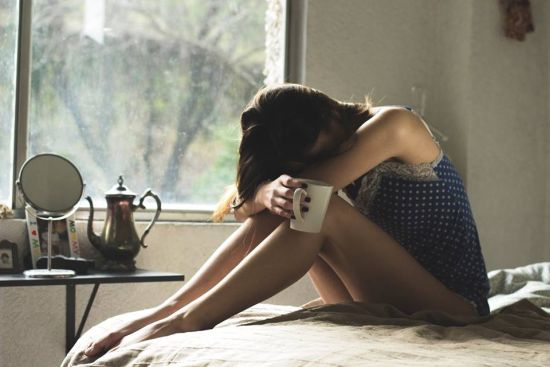 This is Amanda's story …..


I've always had very heavy periods for as long as I could remember. I never had severe cramps, but felt like I was pouring blood whenever I got my period. Birth control pills only seemed to work for a few months or years at a time to deal with the heaviness and the length of my period. I was just diagnosed with endometriosis in the last 2 months.

I started having severe back ache in July. It got so bad I couldn't walk, and was very very sick. I was in an out of the ER 4 times over one weekend, and was finally admitted to the hospital after I saw my family doctor the following Monday.
He was amazed I was even able to drive myself to the appointment. I spent the week in the hospital, had tons of tests done, and they all came back negative.
After being released from the hospital, I knew something still wasn't right. I continued having to go to the ER a few times a month for either severe cramps or nausea. My family doctor told me to see a shrink since he thought there was no physical reason for the distress I was in.
I was so discouraged and thought I was going to be stuck feeling this way forever. On one visit to the hospital, a doctor did an MRI for the back ache. On the MRI it showed a cyst on my ovary. I was very quickly referred to a gyno for it.
Since I was already scheduled for surgery to have my gall bladder removed, my gyno did exploratory. He found a small deposit of endometriosis. I'm so glad to finally have a reason for my symptoms.
I'm lucky to not get the pelvic pain that some people do, but the back ache is unbearable. The only meds that seem to do anything are percocet, morphine or demerol. I was recently put on Depo, but aren't too thrilled with it yet. I haven't got my period, but the back ache still gets very severe. I also get the worst PMS I've had in my life.
I feel like a miserable person to be around. I'm so glad my fiancé has stuck by my side through it all. If anyone has any suggestions on pain meds that worked, feel free to tell me! 
  Subscribe to the Newsletter  below to receive your FREE
' Kick-start Guide to Diet' e-book
Also - you get a generous  DISCOUNT  on the book ' Recipes & Diet Advice for Endometriosis ' to start you on your healing journey 

As featured in: