Severe endometriosis and trying IVF


Carly was diagnosed with severe endometriosis and tried drug treatment which caused bad side effects, followed by zoladex injections and is now trying IVF after having her eggs collected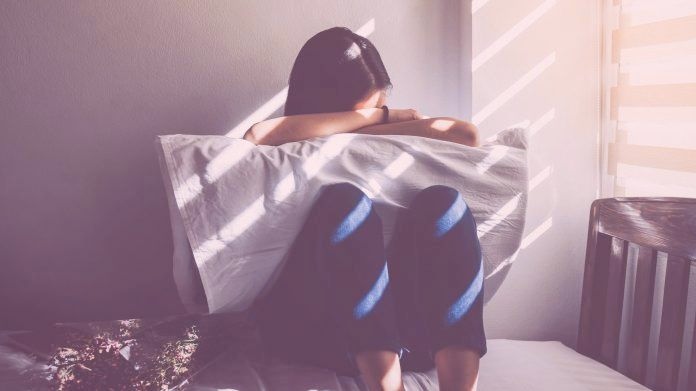 This is Carly's story …..
Hi. I'm not sure why I am writing this story, I think maybe it's so women who suffer this awful disease don't feel like they are completely alone in it. I'll start from the start. I am 27 years old, I was diagnosed with Endometriosis when I was 25. I also suffer from PCOS which is well controlled. I was diagnosed with endometriosis in March.
I was suffering from abdominal pain and the doctors thought I had a haemorrhagic cyst. We waited for the pain to subside (which is what a cyst is supposed to do) but it didn't. They then did a laparoscopy and found significant endometriosis.
I was still in a reasonable amount of pain about a month after the operation so my OBGYN tried me on the pill for a month.
I bled the entire month and the mood changes were horrific, my poor husband!! We then started on a course of Zoladex injection every 28 days for 6 months. Finally, I thought to myself, something is working. I immediately felt better, I had no pain, no bleeding, my life was returning to normal.
After the injections were complete my OBGYN implanted an IUD, also known as "Mirena". It was awful... I can't explain how sick I felt. I had non-stop bleeding for 7 weeks, cramping, bloating, and forget having intercourse... it just hurt too much. Finally, my OBGYN agreed to remove the IUD and recommended that we start trying to have a family.
My husband and I had only been married for 3 months so this came as a surprise to us both. In Jan my endometriosis flared up even stronger than before. I ended up having another laparoscopy and this time it was more invasive and I had complications after surgery. All I remember was my OBGYN coming in the morning after the surgery and telling us "IVF. You have to do it now before it is too late."
I couldn't believe what he was telling us. I kept thinking, I'm 26 yrs. old, don't older women have to go through IVF? I'm too young, we haven't really tried yet, blah blah blah.
So anyway.. we have been on the IVF trail for 5 months now. It's not a trail I would wish on anyone. We had my eggs collected in March, 29 collected and 19 fertilized. We have 10 frozen embryos at day 6. I got hyper-stimulation from the egg collection so we haven't tried to implant yet. We are implanting in 2 days and I am having mixed feelings.
I am hopeful but scared of getting my hopes up for fear of getting hurt.
We have had so many disappointments these last 18 months. I guess my message to anyone going through what I'm going through is this... Keep your head up, hang in there and it will happen. I don't know when it will happen for us, I just pray it is soon. Meanwhile I remain ever hopeful.. 
  Subscribe to the Newsletter  below to receive your FREE
' Kick-start Guide to Diet' e-book
Also - you get a generous  DISCOUNT  on the book ' Recipes & Diet Advice for Endometriosis ' to start you on your healing journey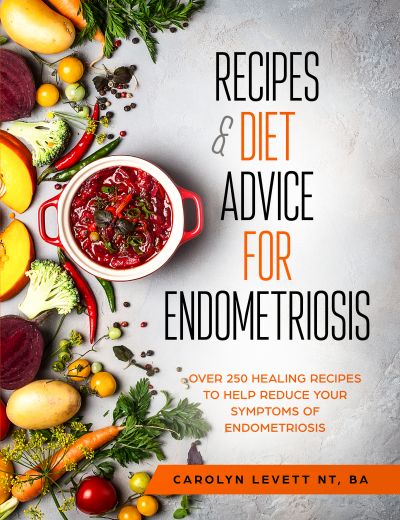 Recipes and Diet Advice for Endometriosis
over 250 anti-inflammatory recipes
All gluten, dairy, soy, sugar, wheat free recipes, including lots of nutritional advice to help you reduce your symptoms of pain, inflammation and bloating with endometriosis.  It also includes recipes for substitute ingredients for dairy, wheat and sugar, advice on ways to balance your hormones, and in-depth details of recommendations of foods to remove from your diet, and how they can affect your symptoms.
Find out more HERE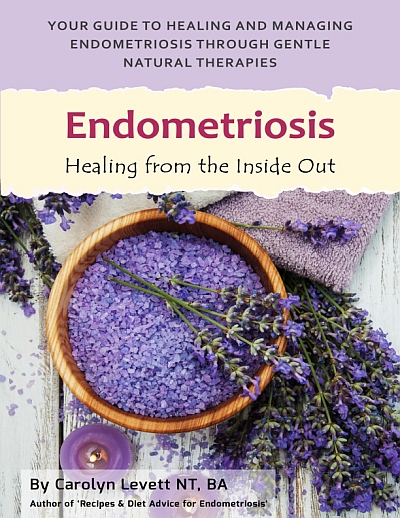 Endometriosis - Healing from the Inside Out
Your guide to healing and managing endometriosis through gentle natural therapies
A comprehensive book with detailed advice about natural therapies, advice for healing various gut health issues, in-depth guidance about nutrition for endometriosis and supporting your immune-system. Plus solutions to many problems including natural pain remedies, reducing estrogens, advice to help with fatigue, help for insomnia, dealing with anxiety and depression, managing your finances, all interwoven with many success stories.
Find out more HERE

As featured in: