Severe endometriosis and Lupron treatment


After suffering severe pain and getting no diagnosis, a laparoscopy finally diagnosed that Amy has very severe endometriosis. This was followed with Lupron treatment which caused severe side-effects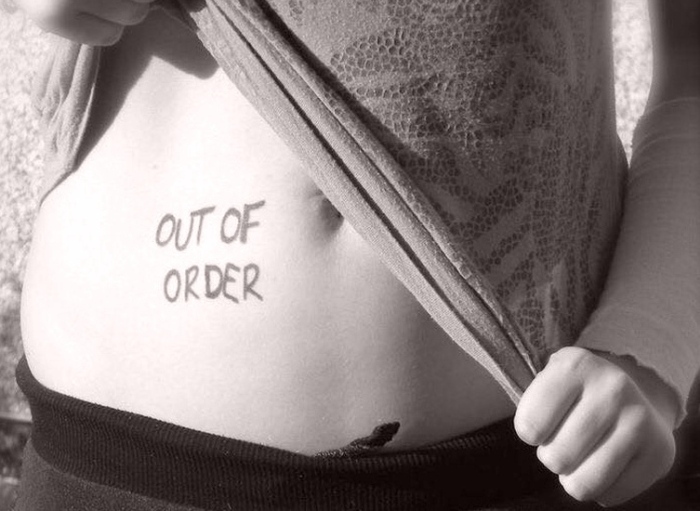 This is Amy's story…

 
I am 29 years old and unlike many women whose stories I have read, I basically had normal periods with just a bit more pain than most people. I had my daughter at 24 and everything changed after this. I immediately could not take birth control pills. I would get sick and nauseated all the time. I did not worry too much, but I then started to experience aches in my side.
I was diagnosed with gallbladder disease and 2 years later had this removed because my OB/GYN at the time said that gallbladder problems would be terrible in pregnancy, and my husband and I were wanting to try to have another child.

After trying for a year I had a HSG scan which came back normal. A few months later I started having debilitating cramps every month with no answers.
My OB/GYN at the time was not helpful and said that she didn't think my symptoms were something she could help with, and treated me as if I was crazy and unable to deal with a little pain. I also was very concerned that she hadn't done more since my husband and I dealing with infertility for a year and a half and receiving no answers.
She did send me for an ultrasound which came back normal. I decided to get another opinion and went to an OB/GYN that had been recommended to me. He immediately scheduled me for laparoscopic surgery to see if I had endometriosis after I described the symptoms and infertility issues.
I had my first surgery in January and was told that I had one of the worst cases of endometriosis he had seen in his many years of practice.
I felt better, but then learned that my left tube was completely blocked and it was recommended that I do Lupron injections for 6 months. It was terrible, everything that you could have I have had.
From the hot flashes, to the mood swings to the weight gain and lost of interest in my everyday life. After my third shot I almost passed out and less than a month later I started having terrible back aches and almost passed out at work.
After being moved from my family doctor to my OB/GYN I went through every test imaginable because my doctor did not believe the endometriosis could be back, especially since I was on Lupron. Finally, a month later I had my second Laparoscopic surgery in May.
The endometriosis was back very aggressively and was now on my bladder and my colon had attached to my left ovary. He removed all the endometriosis he could and said if it came back my only option was a complete hysterectomy.
Now 2 weeks later the pain is back and now the doctors are saying I have sciatica in my back and don't think it is related to my endometriosis, however I believe it is and don't know what to do.
I am having severe nausea and can hardly eat because I get sick every time I do. I do not know what I should do, my husband has been amazing and believes we should seek another opinion. I just do not know and wish I could hear from some others with similar options. 

As featured in: