Endometriosis left undiagnosed thirty years


The diagnosis for Lenore was delayed by over 3 decades resulting in disabling damage to her internal organs, but she eventually found the best surgical help from an endometriosis specialist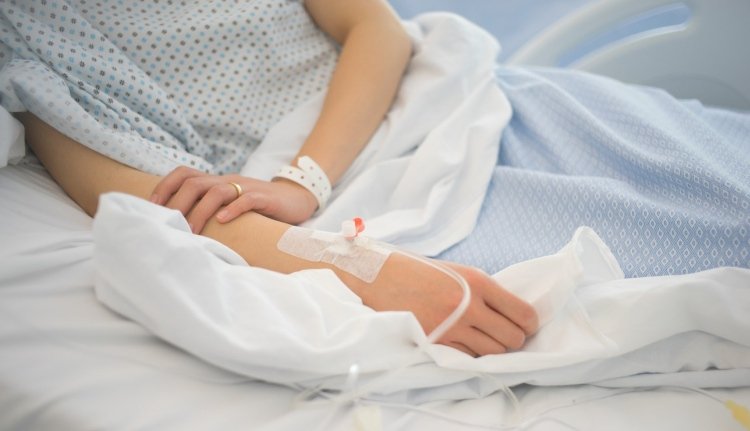 This is Lenore's story ….
 
There is an 11 inch laparotomy scar running down the front of my abdomen, the result of undiagnosed endometriosis left to multiply and fester inside of me for more than three decades.
Today I am 51 years old, and I had one of the most advanced cases of stage IV endometriosis that my surgeon had ever seen.
Even as a teenager, I had painful periods with severe backache, headaches, cramping and passing blood clots, but I just took some aspirin and went on with my life, because after all I was very busy and there was much to do.
In my late twenties, I was sick and in pain with my period for three weeks out of the month. I knew something was wrong, but I didn't know what, so I just kept on going. I married at 31, and had trouble getting pregnant. 
Eventually I did get pregnant with the help of weekly acupuncture treatments and a macrobiotic diet. The pregnancy shifted all of my hormones, and because of the increased progesterone I felt the best I had ever felt in my entire life.
After the birth of my only child when I was 34, I did the same thing as before, I just went on---I had to, because now my life was busier than ever with a beautiful, healthy new baby boy to care for. But my strategy to just keeping going could not go on forever. And stage IV endometriosis finally stopped me in October 2017, when I was 47 years old.
I ended up in the hospital after constant abdominal pain, vomiting blood and not being able to pass a bowel movement.
The MRI showed a swollen mass in my upper right pelvis. Surgery was scheduled for the next day, and because the surgeon had no idea what he was dealing with, the best course of action left at that point was the invasive and aggressive abdominal laparotomy.
It didn't take long for the surgeon to find what he was looking for: a 100% obstruction of the bowel at the ileocecal junction caused by endometriosis---the short explanation: endometriosis lesions had wrapped around my large intestine and strangled it shut. A bowel resection was done, I lost one foot of bowel that day.
Endometriosis had also encased my left ovary causing a chocolate cyst, so my left ovary was removed along with my appendix that was also covered in endometriosis. This was the first time that either my husband or myself had ever heard the word "endometriosis."
After surgery, I was so happy to have that terrible pain in my pelvis finally gone. But my happiness and sense of relief was not to last long. About 4 months after surgery I started having trouble passing bowel movements just like before. Not again, I thought---what can be causing this now? Certainly another bowel obstruction could not have formed in such a short time.
I consulted an expert on endometriosis, who advised that more than likely there was indeed a second near-obstruction deep in the cul-de-sac of my pelvis that the surgeon had not seen—meaning: the surgeon had taken out the first massive obstruction and believing that to be the problem, had closed me up not realizing that a second mass of endometriosis was in the process of obstructing the lower bowel deep in my pelvis.
The second near-obstruction did not present like the first total obstruction. This second obstruction was not as active, and did not cause the extreme pain of the first obstruction, so that gave me some time.
And I needed time to figure out what to do now that I knew it was there. Some days it seemed to get better, and because I was not in a lot of pain, I just went on as usual. Until the spring of 2011, when I finally understood that I was not getting better, and that if I needed a second surgery then I wanted the very best person possible to operate.
I required a specialist in endometriosis. I met Dr. Cindy Mosbrucker, MD on June 30, 2011. She is an endometriosis specialist practising in Urogynecology and Pelvic Surgery, in Gig Harbor, Washington. She took one look at my ultrasound scan, measured the endometriosis mass at 2 cm by 3 cm that was sitting directly on my bowel, and scheduled me for surgery.
There would be two surgeons for this second surgery: Dr. Mosbrucker to remove the adhesions, the endometriosis lesions, and perform a complete hysterectomy. And Dr. Linda Pai, MD (also from Gig Harbor, Washington) would perform the bowel resection—this would be my second bowel resection due to endometriosis. 


For my second surgery Dr. Mosbrucker and Dr. Pai used a new and innovative surgical tool called the da Vinci Laparoscopic Robotic. It allowed the surgeons to enter my abdomen with six very small incisions, and they could see what they were working on magnified many times by the HD cameras on the robots hands.
The miniature size of the da Vinci Robots' hands allowed my surgeons to work in much smaller areas where human hands could not go; and the no- physical touching of my internal organs by the surgeon's glove meant less trauma to the organs needing repair.
Now, since I have endured two major surgeries using very different surgical methods, I can tell you without a doubt that my second surgery using the da Vinci Laparoscopic Robotic was much easier for me to tolerate as a patient.
Here are a few examples why: -- I was off prescription pain medication one week after surgery, not even an aspirin ! -- I was walking 30 minutes a day, up hills, at 2.5 weeks after surgery—still without needing an aspirin. -- At 3 weeks past surgery, I could walk 40 minutes per day, up hills.  
At 4 weeks past surgery, people were asking me where I had gone on vacation because I looked so good!
Compare this to my first surgery, in 2017, that was a conventional laparotomy: -- I was in a lot of agony from the 11 inch surgery incision covering the entire length of my abdomen. -- I was on prescription pain medication for one month following surgery, and then aspirin daily after that. -- I did not even consider walking to exercise, and certainly did not have enough energy to walk up hills.
It was 3 months into my recover before I even attempted to walk 15 minutes. So take it from someone who has been down the very long road of endometriosis: this disease is nothing to fool around with so take it seriously and get the proper diagnosis. Find the best endometriosis specialist you can. And if you need surgery then go with the da Vinci Robots--- you'll be walking up hills in no time at all!
In closing, I am eternally grateful to my two surgeons, Dr. Cindy Mosbrucker, MD and Dr. Linda Pai, MD for practising medicine at the very highest level of expertise and excellence of care. They set the bar higher for what a really good doctor should be. 

As featured in: