Does using diet for endometriosis work?


The endometriosis diet seems to work really well for many to help reduce the symptoms of endometriosis and there are many success stories which confirm this.  Scientific findings are also confirming that changes in diet can help to control the disease and assist with relieving symptoms. 
Diet is one of the safest options to explore to help obtain symptom relief, not to mention improving your diet has health benefits like improving your overall health versus the many side effects you may experience from medication.
The diet does not provide a cure for endometriosis, but the right food choices can really help to reduce the pain and inflammation, help to balance your hormones, improve your immune-system and gut health, and generally improve your health..
You can find many stories of others where the diet has worked for them and there are now support groups aimed specifically to exchange ideas and advise about diet, nutrition, supplements and recipes.
This video with actress Tia Mowrey where she discusses how diet helps her manage her symptoms of endometriosis
The basis of the diet to help with your symptoms of endometriosis:
Anti-inflammatory diet – read more here
Gluten free – many women with endo say they notice a BIG difference when the stop eating gluten
Reduce bad/negative prostaglandins – they increase the pain you feel – read what prostaglandins are and how they have a direct relationship to how you feel pain here
Dairy free – dairy increase inflammation
Sugar free – sugar is really bad at increasing inflammation
Soy free – soy is bad for endo as it has high levels of phytoestrogens
Red meat free – red meat increases inflammation and pain
Omit convenience foods, foods with additives and preservatives
Ideally is helps to omit caffeine, alcohol and chocolate (luckily, natural cacao actually has health benefits – a simple, healthy 3 ingredient chocolate recipe is

here
Scientific reviews:
There are various scientific reviews discussing the merits and benefits of diet changes to help with some of the symptoms of endometriosis.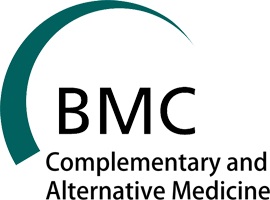 Self-management strategies amongst Australian women with endometriosis: a national online survey
"Four hundred and eighty-four valid responses were received. Self-management strategies, consisting of self-care or lifestyle choices, were very common (76%) amongst women with endometriosis. The most common forms used were heat (70%), rest (68%), and meditation or breathing exercises (47%). Cannabis, heat, hemp/CBD oil, and dietary changes were the most highly rated in terms of self-reported effectiveness in pain reduction"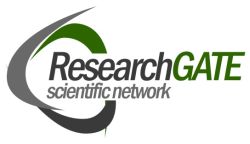 Diet and endometriosis-revisiting the linkages to inflammation
"Given that women with endometriosis demonstrate a state of chronic inflammation, treatments that reduce inflammation may mitigate the risk or severity of endometriosis."
Reproductive Biomedicine Online
"Increased exposure to the omega-3 PUFA eicosapentaenoic acid has been shown to significantly suppress the in-vitro survival of endometrial cells compared with those cultured in media with no PUFA or low or normal omega-3:omega-6 PUFA ratios"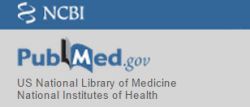 Gluten free diet – strategy for managing endometriosis pain
"A small study conducted on 217 women with severe endometriosis-related symptoms did find that 75% of the patients reported a statistically significant improvement in symptoms after 12 months on a gluten-free diet."
If you wish to do your own research you can download this extensive list of links to research articles about diet and endometriosis HERE
Feedback from others who have had success with diet changes
Some of this feedback has been submitted here to endo-resolved, while other accounts are from readers at Reddit.

"I found advice about the endometriosis diet and decided to try it. I do not eat red meat, wheat, sugar, alcohol, dairy foods - except live yoghurt, and only prepare meals that consist of good quality foods. I do not eat any convenience foods and definitely no additives or preservatives. 

My endometriosis symptoms are much improved and I feel less tired, less bloated and am regaining my energy levels. I feel as though my immune system is in better order and I do not have all the minor colds, flu, and other health issues I used to deal with."


"A few months ago, I cut out red meat entirely, and when eating other meat, it's hormone free, switched to goat milk (less estrogen) and reduced dairy in general, no soy, drastically reduced my caffeine intake, and lowered my sugar intake. It may have been coincidence, but my last two cycles were significantly better."


"Reduced my symptoms by 75% with a gluten free diet. There are studies showing the correlation between gluten sensitivity and endo. Gluten also is full of estrogen-like compounds so it makes sense."


"I have endo on my colon, and certain foods, like soy, trigger instant pain for me. I've done well on gluten free, soy free, dairy free and low sugar (I get almost all my sugar from fruits now). I very rarely eat anything that is heavily processed. This is just what seems to help my body. You will need to do some experimenting, maybe do an elimination diet to see what helps you. Good luck!"

You can read many more accounts of motivational  stories of those who have changed their diet and had success in reducing their symptoms of endometriosis here
My own recovery from endo - with the support of diet
The use of diet was a huge part of my own recovery and healing from endometriosis.  Luckily I was already about 80% vegetarian, so I was not consuming much meat  - maybe the occasional chicken dish.  When I was diagnosed with endo I did a lot of research about diet and inflammation and decided to cut right back on dairy, which made a big difference in my symptoms. 
Luckily I did not like any of the soy products available, so I did not touch any soy.  Also, I never was big on sweets, biscuits and cakes, therefore they never featured much in my diet which gave me a head-start in keeping my symptoms to a minimum.
I combined my diet regime with the support of homeopathy and various self-help tools like castor packs and using essential oils - all of which helped me heal steadily, gradually and safely.  You can read my own story about combating endometriosis here
Will the diet work for you? ..... the best way to find out is to try it for yourself ... it certainly won't do you any harm, and should only bring you health benefits - as the basis of the diet is about being a healthy, anti-inflammatory, toxin free diet ..... so what have you got to loose!
If you want to know more about diet you can find the full 'low-down' on the endo diet HERE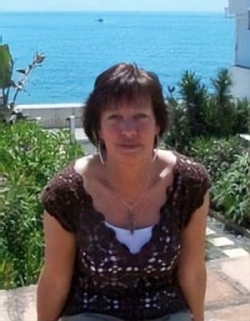 About the Author
My name is Carolyn Levett, the Founder of endo-resolved - I am an Integrative Health Coach having studied nutrition, naturopathy, aromatherapy  as well as being a published author. I used to suffer from severe endometriosis and was able to regained my health and heal from the disease with the support of nutrition and natural therapies.
My motivation is to help other women with endometriosis to heal their bodies so they may overcome this awful disease without having to rely on toxic drugs and surgeries which can cause further damage  -  with healing thoughts, Carolyn.

As featured in: