Feed-back on following a diet to help endometriosis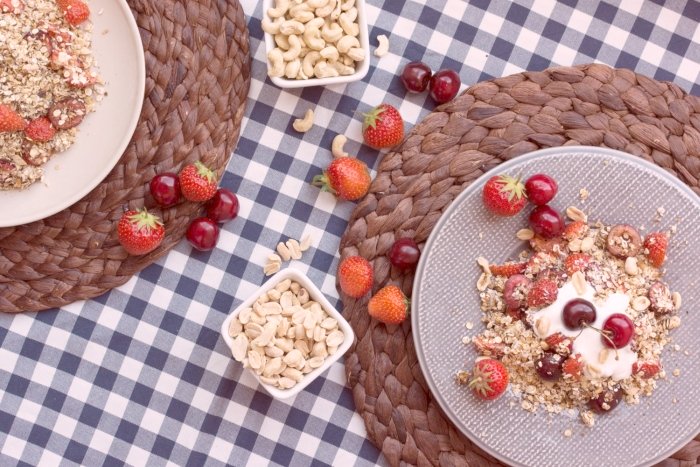 Here you will find a selection of comments and feedback from other women who have changed their diet to eat a healing anti-inflammatory diet.

Its great to receive this feed-back from other endometriosis sufferers, as it enforces the message that changing your diet, along with other self heap measures,  really does make a difference. 

Message sent March 2021
Hi Caroline,
After being on the endometriosis diet for the last couple of months I thought I would drop you a line and tell you how things have been going.
I was a bit put out at the thought of cutting so many things from my diet, but if you want to give yourself the best outcome you just have to bite the bullet and do it.  I have been pretty diligent and could not believe the difference in how I have felt, not only in regards to when I have my period but also the rest of the time.  
I don't feel "weighed down" and sluggish, and have a lot more energy throughout the day.  And all this just from changing your diet.  Even people I have told about this who do not suffer from endometriosis cannot believe how very much of a difference can be had from changing your diet.  I feel so much better and have had just 2 periods since beginning the diet.  
With each one the pain has got less and my periods have been lighter.  I have only had to take painkillers one time, and only on one day.  I can only hope things keep diminishing the longer I am on this diet.  And I really don't feel like calling it a diet.  It is a way of life now.  I am even starting to adjust recipes!!!  
I was always more into the natural side of things.  I thank you for doing all the hard yards on behalf of so many of us sufferers.  
Staying in good health - Ariana

Message sent Jan 2021
I love your new recipes e-book.  The advice in the introduction is simply excellent and you have covered so much in there.  Having the shopping list is a great help as well.  I have had endometriosis for over 8 years now and have been given so many different drug treatments to fix this, but it only comes back as soon as the drugs were stopped.
I simply could not continue to take these dreadful drugs for the rest of my life - the side effects seemed to be worse than the original symptoms.  I had to do something else and I found out about the diet.  I have only been on the diet for 6 weeks - but hey I can already feel improvements. 
My last period was much easier to handle and I am in less pain for the rest of the time. So thanks again for all this excellent advice. Kirsty, USA
Message sent July 2020
Hi,
I have been meaning to write to you for some time now, but have been so busy getting on with my life. I can only say a huge 'thank you' as it is because of the diet that I can now resume my normal life. 

Before I changed my diet, life was one long round of pain meds, continuously going to the doctor with pretty regular trips to ER because of the intense pain. Well that's all in the past now and I can on say again, thank you so much.
Cheryl, Arizona 


Message sent Feb 2020
Hi Carolyn, Thank you for your website and your diet book. I was diagnosed almost 3 years ago. Instinctively I refused to get surgery. I searched and found you. But I struggled for months to find a balance. I went to an OBGyn but kept thinking of your advice. So, I found an alternative clinic and went there too. So, the OBGyn gave me birth control injections. And the alternative practitioner gave me cleansing and purifying natural meds. 
I'm off any meds except the vitamins you suggested. I no longer need to go to the doctor except for scanning to check the remaining cyst. No pain. I will continue the diet for a long time to come. I have no desire for meat anymore. I'm the one who cook my meals. I will always be grateful to you. Thank you. I hope my letter reaches you.
Deb, Philippines


Feedback sent Nov 2020
'I purchased a copy of the book some time ago and have found it invaluable. I kept meaning to write and say thank you. Cutting wheat, dairy, and sugar out of my diet (about 80% of the time is all I can manage) has made a huge difference to my well-being already. My partner eats whatever I cook and he says that your recipes are the best vegetarian recipes he has ever had! He loves our new diet! 
I am more than happy for you to use my e-mail as a testimony. You might also like to add that as well as the new diet alleviating my stomach cramps and pain, I lost weight, stopped bloating, and my lower back symptoms disappeared (provided I stick to no meat/dairy/wheat/sugar of course)!' 
Rochelle, Australia 


Feedback sent to website August 2020
Hello, I just wanted to say that I bought your book in March 2015 after being diagnosed with severe endometriosis. I have followed your diet plan to the best of my ability. No wheat, red meat, sugar, minimal dairy and alcohol. I have aloe vera juice and coconut oil. I also supplement with calcium, evening primrose oil and omega.
Anyway I had my 3 hour operation 4 days ago (1 Aug 2015) to remove the Endometriosis. It went very well. My surgeon said a small amount of the Endometriosis had disappeared on it's own since my diagnosis in March. I truly believe your diet plan has allowed this to happen. I will be continuing with it for the rest of my life, and I am so grateful that I have your book to help me. Thank you for making my life so much more bearable. 
Claire, UK 


Christine
Feedback sent to website – Aug 2020
Thank you so much for your web site! I was diagnosed with endometriosis 17 years ago. I have had 4 laparoscopies and years of birth control pills and lupron shots. In 2004, I was done with all that ....I was so tired of being on hormone treatment and being up and down emotionally and had pretty much resolved that I wasn't going to have children because of all of it, there was no sense in continuing this kind of treatment. 
I was told of your web site by a co-worker and thought the diet couldn't hurt. Within two cycles, my symptoms disappeared. It totally made sense that everything I was eating before had so much outside hormones, it couldn't possibly help regulate my own hormones. By following this diet, I became a healthier person overall, I wasn't tired as much, I had more energy, just felt better. In 2016 I gave birth to a healthy little boy and something my previous doctors told me was not likely. There were no complications whatsoever, he is an absolute blessing. Thank you, thank you, thank you for all of your research on this disease and sharing what you've learned. God Bless You 


Dear Carolyn
Thanks for sending this book - and for writing it. Can I commend you on the warm and caring tone of the book, which you have carried from start to finish. I'd like to let you know how I go in a few months, but have already been inspired by the breadth of the advice. Best wishes
Katie Young



Lindz, United Kingdom
From the stories submitted here at Endo-Resolved – July 2019 
I'm 30 years old now and my endometriosis was diagnosed when I was 20, I had a laparoscopy then and the doctor told me straight out that is was the worse case he had ever seen in someone of my age and that I would never be able to conceive naturally. I have been on various medications over the years, pills 3 times a day and still in constant agony, twice I was rushed into hospital where I had to stay in for a few days while they pumped painkillers into me.
Anyway after 10 years I had had enough and after seeing yet another specialist who gave me lots of options, none of them good, I decided I wanted to at least try another way. I talked to my doctor into giving me a year off the medication, with the promise that if the symptoms got too bad I would be straight back on the pills. 3 weeks after being pill free the pain started again, I was doubled over crying my eyes out, the agony was just searing through my body. In desperation I looked again on the net and found this website.
I looked at the Endometriosis Diet and downloaded the recipe book. That night my boyfriend and I went out and brought what we needed and emptied the kitchen cupboards of all the food that was there. The next morning we both (my boyfriend is so supportive) started the diet, we did it cold turkey; we thought it would be easier that way, rather than cutting things out gradually and if there were results it would be quicker.
We were not disappointed. It's been nearly 4 months now and for the last 2 months I have had NO pain, I even had a period and didn't even get a single cramp. I was amazed, stunned in fact.
I also see an Osteopath who has felt around my tummy and when I first started going to him he said everything seemed very blocked up and tense. I visited him last week and he confirmed that there was no tenseness and no blockages that he could feel. I will never go back now, and we will continue this way of eating for the rest of our lives. I have NO pain, and am taking NO medication… I didn't think I would ever be able to say that!
I am so angry that none of the doctors ever mentioned changing my diet may help. Now I just want to shout it from the rooftops "don't take the pills, try the diet instead" This could have saved me so much agony and heartache if I had known about it years ago. The diet may 'look' a bit complicated and time consuming but once you get the hang of it, it's fine, everything is really easy and soon you'll be making up your own dishes. Any cravings I had for old food soon went, after about 2 weeks.
Occasionally I will try something that I used to eat but to be honest it tastes disgusting now, my taste buds have changed now and will only accept quality ;o) The main thing I have to remember is to leave my beans to soak overnight. Now I don't even have to think about it and can put a meal together really quickly. Thanks' 


Hello - Two months ago, I purchased the book for the Endometriosis Diet on this website. I took it very seriously as I needed to find some relief from my severe menstrual cramps. I was at the end of my rope. Doctor's told me that my cramps were normal. They told me I might have endometriosis, but that I should get pregnant to cure the disease.(wrong!)
The amount of ignorance out there had me feeling hopeless and overwhelmed. The diet book gave me the opportunity to put the healing back into my own hands. I started to feel like I had some control over my own body again. Because I was feeling good, and I had energy from eating the healthy foods, I started to exercise and lost 10lbs. Exercising really helped my mood and kept me feeling positive.
I thought maybe some of the excess estrogen was being stored in my fat cells. I wanted to minimize places for it to hide. Through this, my husband and I have been TTC. We had been trying for 1.5 years with no luck. The second full month after following the Endometriosis Diet perfectly, I started my period - and to my amazement, I had bearable cramping - nothing like I'd been experiencing for the past two years. I couldn't believe it! I didn't take any painkillers just to see if it could really be true and I was fine!
Usually, I am in tears and popping painkillers every two hours. It's awful. This month, I am walking around, feeling fine, a little crampy but THESE are normal cramps. I wanted to say thank you. I am healthier than I have ever been. I still eat organic chicken and some fish, but overall it has been very easy and enjoyable to follow this diet.
I hope the healthier lifestyle will help with our infertility as much as it has helped with my pain. Thank you so much. Amanda Johnson * I also began drinking Noni juice and taking extra multivitamins, especially vitamins E, C, and B 
Amanda Johnson, United States 


I just want to thank you so much for this website and your books! I just downloaded the diet book.... AMAZING! I have been practising this diet for just 2 days and feel so much better. I'm so happy and can never thank you enough! My pain was horrible and I just had a laparoscopy 2 weeks ago.
I still have pain after the laparoscopy. I'm on Lupron therapy but it hasn't kicked in yet. I have to take narcotics just to get through the day. But I believe as long as I practice this diet there is hope! I'm about a 2-3 on a 10 pain scale as opposed to an 8 since I've been on this diet!
Since the surgery I've been doing so much research to find ways to cope. Not even my gynaecologist has been that informative. I've been offered anti-depressants to deal with everything, but I refuse to succumb to this disease. I can't thank you enough really... I hope to offer as much as I can to the Endo-fighting community too!' – 
Christa 


'Thanks Carolyn 
Since receiving your e-book I have stuck to the recipes and I just want to say a big thank you. The recipes are easy to follow, I'm saying this as a person who never cooks! So not only am I now taking charge of my own health.
I'm also learning to cook at the same time.. I thought I was one of the "lucky one's" able to eat any type of food I wanted whilst not putting on weight. Little did I know the damage I was actually doing to myself.
I had minimal to mild endometriosis, with no adhesions but severe pain, that was removed 2 months ago. However after surgery I still had very severe pain most notable around ovulation. However by sticking to the advise in your book it has been a case of so far so good... 
I also went to see a naturopath who specialises in infertility; myself and my husband have been trying to conceive for 3 years. I showed her your recipe book and she thought it was excellent. Although I don't think she was as aware of the impact of soy! 

Once again thanks for this very informative book.' 
Regards
Yvonne 



I bought your recipe book and went on the suggested diet about 6 months ago. In that time, I have lost 15 pounds and I feel fantastic. No more excessive gas and bloating, and my pain is virtually non-existent. 
I am also, finally, medication-free thanks to a terrific doctor at the New York Endometriosis and Infertility Center. It seems that the combination of his surgical skills and your diet has been (knock-on-wood) keeping my stage 4 endometriosis at bay. So, I want to thank you for helping me take control of my life again.'
Clare Gardner 



Hi,
I just wanted to thank you for creating this website. It has been of tremendous help to me. My mother bought your book of recipes for me to try. I have been on the diet for about 3 weeks now and I have noticed significant improvement in my pain level. I'm still on pain meds but the dosage is much less now. I just can't thank you enough for taking the time and effort to help women with this condition. There should be more people like yourself making effort to help people in need. Thank you, thank you, and thank you again for all your help, you have made a big difference in my life.
I'm a much happier person now. I'm very thankful that you have so much information, I was at the end of my rope when I found your website, it turned my attitude around about everything. I'm on my way to feeling better because you have so much information about endometriosis. Sorry for the long query but, I needed to tell you. thank you Carolyn.
Toni 



Hi Carolyn,

I have looked at the recipes and I have to say you must have worked jolly hard to get all that sorted out a great deal of research has gone into it. I don't know if your aware that you are possibly the only person in the world who has written a cookbook designed primarily for endometriosis sufferers? I have not been able to source one anywhere other than yours to which I'm eternally grateful. 
For that alone I would like to say a huge thank you. I have researched a lot on the subject of endometriosis and it not only affects the sufferer but those closest to them and indeed my daughter is seeing Dian Shepperstone Mills but although Dian is helping she doesn't seem to supply people with the right foods for the endometriosis sufferer? Also the supplements are not always correct, its far better to get more from the foods than in any other form, although there's always a case for the use of supplements.
I am investing in a juicer (Omega 800), a brilliant tool to add to kitchen. Its action means that sealed juice will last 48 hours in the fridge before becoming useless. The pulp is bone dry. I watched one and have wanted to get one since! This will also make nut paste, add dates etc., and it will make a delicious alternative to butter as well. I love your egg substitute. It's all great, so much so I'm going to join her for a month too! I'm over weight and need to eat better. ;-( All the best and thanks so much once again. Ruth and Rebecca, mum and daughter resp. 



Carolyn,
Thank you for responding to my query. My own experience with estrogenic products supports the estrogen-dominance connection to endometriosis. When I stick to the Endometriosis Diet, my symptoms disappear; and when I cheat, they flare up again. I love Shaklee's products and have been using their energizing soy protein for over a month now, but I have recently noticed the return of endometriosis symptoms. I guess I'll have to rely on other sources of protein. Thanks for your advice! 
Jennifer



S.D. 
New Zealand
The best thing that ever happened to me was being diagnosed with endometriosis last year! Since 16 I had had difficult painful periods (which I thought was normal because of my mum's terrible problems) and the symptoms were sort of controlled by the Pill. After having 2 children in my early 30s, for about 8 years I had no period pain.
Approaching 40, I started getting migraines, bad skin, irritable bowel syndrome, constant thrush, dreadful mood swings and weight gain. Taking supplements helped, but then when the period cramps began a year ago, it was unbearable. 

I was diagnosed about July 06, and a hysterectomy sounded really good. I did my homework, thanks to endo-resolved, and started the diet, cold turkey. I also increased my exercise regime. After 8 weeks I had lost 8 kilos, my skin cleared up, I had boundless energy and much less period cramping. I decided on a laparoscopy & mirena.
The specialist said I was making a mistake and would be back for the hysterectomy. After 6 months I have lost 15 kg, all of my symptoms are gone, I have no pain, and today for the first time in 30 years, my optometrist tells me my eyesight has improved - dramatically - which he can't explain. I have shared the diet with many friends and acquaintances, and some of them are starting to try it. Thanks for your help, it's literally changed my life.' 



Erin
Feel free to post my story and e-mail address on your site as you see fit. THANK YOU for your site and THANK YOU for the very informative book and recipes! It's worked miracles for me. THANK YOU! 
I've been dealing with endometriosis for over 10 years. I had reduced my sugar and wheat intake for several months when I found your site and recipe book recently, and though I'm normally sceptical about e-books, I downloaded and read it the same night. It's now been eight months since I've eliminated dairy, wheat, sugar, meat, etc. from my diet. It may not work for everyone, but it worked for me.
I recently talked to an acquaintance of mine who is also dealing with endometriosis. She said she would do absolutely anything to reduce her pain. I told her about changing my eating habits, and to my surprise, she said "Oh I could never follow such a strict diet!" I couldn't believe that something as harmless (and beneficial!) as changing your diet wasn't even being considered by someone who had just sworn she'd try anything! 

Please, if you are looking for an alternative to pain and surgery, PLEASE just TRY the "endometriosis diet" for at least six months. I hate to sound like an infomercial, but I can't stay quiet about my success story when I read about so many people suffering. It might not work, or work as well as it did for me, but what do you have to lose except your pain? Take control!' 



Mercy
Hello, I just wanted to thank you so so much for this website. You have no idea what difference it has made in my life. I had unbearable symptoms from endometriosis, had laparoscopic surgery and after one year, the symptoms returned with a vengeance. I have been trying to get pregnant for 2 yrs with no success, yet I am in my twenties.
I was feeling so hopeless until the day I stumbled on to this website 3 months ago. I immediately decided to get on the Endometriosis diet and my first cycle after being on the diet for a month, was pain free. I did not even need any medication, and so was the next month, and this month as well.
The other thing is, since I got endometriosis my cycle has been longer than usual and for the first time in a long time I am now back on a 28 day cycle. This is the best thing that ever happened to me. Thank you for all the work you have put on this website. You have transformed my life. God bless you! And to those in endometriosis pain I would want to say DO NOT EVER GIVE UP! There is HOPE! Thank you.' 



'Many thanks for this endometriosis site and your recipe book full of good advice. I was particularly interested in the hype about soy and how to be aware of the so called "pretty advertising". I have followed your wheat free, diary free, red meat free, caffeine free advice and hey presto 8-10 weeks later symptoms have improved. 
I no longer need anti-inflammatory drugs, the irritable bowel symptoms have all but disappeared and I feel more energised by eating organic fruits and veg, and taking vit c and d. I am now working on external oestrogen and how to avoid them in household products and body products. Thanks Carolyn for all your hard work.' 
Val
 



Thank you for the in-depth discussion on the pitfalls of soy both in the Recipe book and on your website! My endometriosis wasn't a problem until I went vegetarian and started eating soy products at every meal (soybean sausages, hamburgers, milk, even tofu in tapioca pudding and other baked goods). Because the pain didn't hit all at once, and I fell off the almost all soy diet, I didn't catch my mistake in time. Now, however, I can control my endometriosis symptoms by staying away from soy, dairy, and peanuts!
My mother, a life-long soy eater, didn't believe me when I initially figured out the cause of my pain. Resources like yours helped her to understand why I had still been in agony after two laparoscopies and a hellish year on Lupron. It was my diet all along! Thank you again!
Melissa 



Firstly I would like to congratulate you on a fantastic website. I was feeling very down about my situation when I stumbled across you site and feel it has been the best news since my diagnosis. I purchased your endometriosis recipe book around 3 months ago and boy have I notice the difference. I have not had one day off work since starting the diet!!
Alicia Fereday, Haileybury College
Australia 



I thought this diet thing was going to be really hard, and lots of work. Once I got rid of the bad foods in my cupboard, to resist temptation, and got to know where to shop better, I find it really easy now. And I must not forget to mention the pain I used to have with endometriosis has now reduced TONS!!!
Thanks a million.
Kirsty, Boston 



At last I no longer have to agonise over what I can and cannot eat. There are enough recipes in your book to keep me fed and happy for a long time. I have been sticking to this diet for just over 3 months and already my symptoms have improved a lot.
Thank you, one happy and relieved endometriosis sufferer.
Jules, South Africa 


I had read a lot about the diet for endometriosis, and felt daunted about what I would actually eat. Your recipe book has covered everything I need to know so I can now eat safely. The reduction in my symptoms after changing to this diet has been invaluable. I was sceptical at first to think that what I ate would improve my endometriosis, but it is so true! I used to have awful pains with my periods for at least 10 days, but they have been reduced hugely. Your recipe book has been worth every cent for me.
Hannah, NJ 



Your book is as good as the info I found on your website. I feel really pleased now because not only am I eating a diet for endometriosis and getting good results, I am also eating everything that is healthy and I feel so much better for it. Your tips about Irritable Bowel have made sense and have helped me sort out my own problem with IB'
Jenna 



I bought your book just recently and I am glad that I did - I am already feeling the results. A great job to cover the needs of everything needed in a very specialist diet like this. As you say, the book is the 'bottom line' for a diet for endometriosis, without making any mistakes. With that in mind, I think the number and variety of recipes included is excellent.' 
Many thanks and well done on thorough research'
Tricia, US
PS. Puddings included as well - joy! 

Return to Diet page HERE