Gift ideas for those with endometriosis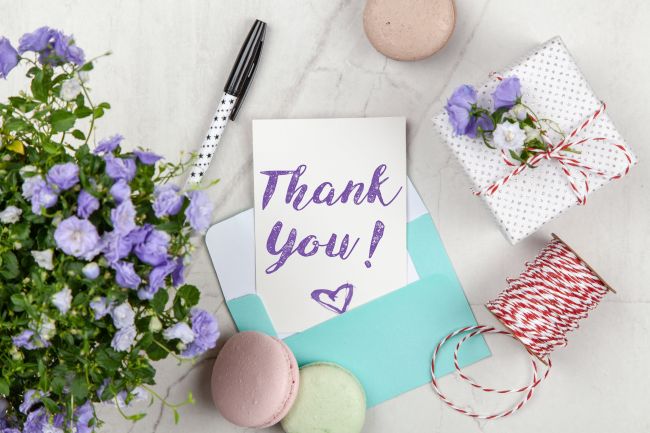 So what would your ideal gift be?  Whether it is for Christmas or a birthday, it is always nice to receive a gift especially when that gift will make life a little easier and will be of practical benefit.
A thoughtful gift from someone who knows what you would really appreciate shows that they care and understand.
Here are a few ideas for gifts that would be ideal for anyone with  endometriosis which can help make life a little bit easier.

Endometriosis books
Having knowledge and getting practical advice is a good starting point.
There are many helpful, practical and informative books that will be useful and supportive for any endometriosis sufferer. Here is a selection of helpful endometriosis advice books:
The Doctor Will See You Now: Recognise and Treating Endometriosis by Tamer Sekin MD
Beating Endo: How to Reclaim Your Life from Endometriosis by Iris Kerin Orbuch MD and Amy Stein DPT
Stop Endometriosis and Pelvic Pain: What Every Woman and Her Doctor Need to Know by Andrew S. Cook MD FACOG and Robert Franklin MD
The Endo Patient's Survival Guide: A Patient's Guide to Endometriosis & Chronic Pelvic Pain by Andrew S. Cook MD 
Living with Endometriosis: The Complete Guide to Risk Factors, Symptoms, and Treatment Options by Samantha Bowick ,  and Ken Sinervo MD (Foreword)
Endometriosis diet and cookbooks:
The Endometriosis Health and Diet Program: Get Your Life Back by Dr.  Andrew Cook MD, Danielle Cook
Endometriosis: A Key to Healing Through Nutrition Paperback by Dian Shepperson Mills, and Michael Vernon
Recipes & Diet Advice for Endometriosis by Carolyn Levett (from your author here at endo-resolved)
Pain Relief Support
Pain relief tools is something that any endo sufferer will be very happy to receive.  This could be a new TENS machine to help with the menstrual cramps or help with the back ache that is so common with endometriosis. 
A new heating pad would also be very welcome.  You can get electric heating pads or the ones that are full of rice and heated in the microwave.  These can be worn on the body and wrapped around the abdomen which makes life easier when wanting to move around.
Kitchen Gadgets
These can really help take the effort out of cooking and can also open up new ideas for different recipes. A food processor, blender or juicer can all be of great help. 
A food processor is great for making spreads and dips and prepping meals that require blitzing of many ingredients. 
A hand held blender is great for blitzing up soups and a juicer is a great tool for making those really healthy juices and smoothies.  Juicing ensures you get all the vital nutrients and enzymes that can help reduce symptoms of endo especially when using anti-inflammatory ingredients.
Natural remedies
A gift box of essential oils would be welcome by anyone.  They can help with many symptoms of endometriosis including pain, inflammation, anxiety and insomnia.  Oils can be used rubbed on the skin or used in bath water for a relaxing healing bath. You can learn more about the benefits of using essential oils for endometriosis here
A selection of toxin free bath toiletries is another great idea, which can include natural soaps, bath salts and after bath skin care. Many companies are producing natural health care products with a great choice of products.
A box of organic food goodies
Who would not appreciate a box of special organic foods that can provide a healthy treat?  The box could include some yummy cacao powder which has many uses, including many health benefits and is totally safe for the endo diet. There is a recipe for endo-friendly chocolate using cacao here 
A selection of herbs teas would be welcome, along with other healthy food items like bee pollen which is full of nutrients, vitamins and minerals, some coconut oil, a good quality olive oil, some nut butters – the possibilities are endless.
You could also add in a selection of gluten free snacks and goodies.  These will be much appreciated when dealing with the munchies.  You can buy some great box elections of snacks at many websites or at your local health store.
Special treats
How about paying for a day at the spa for some relaxing healing treatments, or a series of massage treatments.  Massage and hands-on treatments have benefits both physical and mental and they help to reduce the stress of dealing with ongoing ill health.
Comfy clothes
Getting some new comfy cosy clothing will always be appreciated. A new snugly dressing-gown, a new set of p-jays, or some loose-fitting clothing to wear on flare days and period days will get a lot of use and be much appreciated.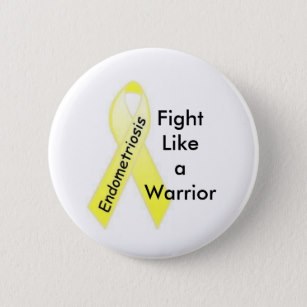 Endo Warrior gifts
You can now get many endometriosis awareness and endo warrior gifts including T-shirts, key rings, cushions, jewellery, fridge magnets, even phone covers.  You can get some good endo warrior goodies at buzzle, etsy and amazon.



For a few more expensive ideas you could consider a weighted blanket as they can offer a soothing effect and can help with sleep and anxiety.  An Earthing Sheet would be a great gift.  Using an Earthing Sheet on the bed can aid with sleep and is reported to help relieve pain and inflammation.

If you are on a limited budget items like fluffy socks, scented candles, some gluten free chocolate, some period friendly undies, a few puzzle books or colouring books are all good ideas. 
Now you have a few ideas of some great gift ideas to give someone with endometriosis.  What will you be giving?  No matter how big or small your gift will be appreciated.

As featured in: