Download the free endo diet guide
Download your FREE 23 page introductory guide to diet and nutrition to help reduce your pain safely and naturally
This is a GUIDE  to the basis of the diet and NOT a cookie-cutter diet, as everyone is different and can react differently to certain foods.
But this guide will give you a good understanding to the basics and why certain foods can cause problems and how to eat to reduce your symptoms
There are also a few anti-inflammatory recipes to get you started and tips to help reduce estrogens through diet and nutritional advice to help increase your progesterone
With 23 PAGES of tips and advice you have plenty of information to get you started
with healing thoughts Carolyn
Get your copy of the guide 
You can unsubscribe anytime - no problem but I may send you some more diet advice or recipes when I find something really tasty!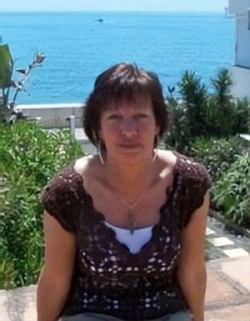 About the Author
My name is Carolyn Levett, the Founder of endo-resolved - I am an Integrative Health Coach having studied nutrition, naturopathy, aromatherapy as well as being a published author.  I used to suffer from severe endometriosis and was able to regained my health and heal from the disease with the support of nutrition and natural therapies.
My motivation is to help other women with endometriosis to heal their bodies so they may overcome this awful disease without having to rely on toxic drugs and surgeries which can cause further damage -  with healing thoughts, Carolyn.

As featured in: