Pain for most of the month



Chantelle has not been diagnosed with endometriosis yet and is waiting to have a laparoscopy to confirm her concerns as she suffers from pain throughout the month that becomes much worse with her periods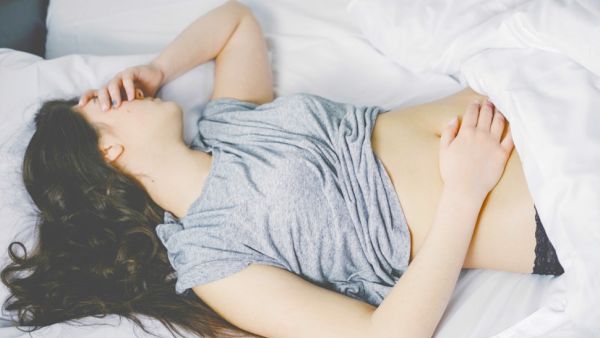 This is Chantelle's story ….

DOES ANYONE HAVE PAIN MOST OF THE MONTH (much worse about 5 days before, during and about 5 days after their period) AND GET PROGRESSIVELY WORSE AND MORE FREQUENT EACH MONTH BUT NO HEAVY PERIODS OR PAIN DURING SEX????
My husband and I have been trying for over a year to get pregnant and every month, I am sad to find out I am not pregnant. My sister had become pregnant the first month she tried with both of her children so I assumed that I would have the same luck.
I went off the pill in October and started getting cramps about a week before my period in May. My doctor told me he suspected Endometriosis and sent me to an OB/GYN.
I am scheduled to have a laparoscopy next week (January 26) and am very hopeful that she will be able to get rid of the Endometriosis and my pains and infertility issues will be cured.
I am confused because I have pain virtually all month, not only during my period and I do not have heavy periods or pain during sex. I am not sure if that rules out Endometriosis. The pains are definitely worse a few days before and after my period and I get about a week of relief and then they start again, getting progressively worse daily.
This month, I had my period January 1 and was off work until the 5th and started feeling better. I had been feeling fine until the 16th and the pains are back, getting worse daily. I have cramps that vary in strength from tolerable to the point that I can feel it in my back and all the way down to my knees.
I also have extreme shooting pains in the right side of my pelvic area. I was taking pain killers for the pain but became so constipated that I am trying to cope without pain killers for the pains until they get more severe.
I find it really hard because I feel so guilty for missing work and always feel like people think I am being weak. I love my job but I can't imagine having to work a full day feeling that kind of pain.
The pain killers take the edge off but then I feel sick to my stomach and then again have a hard time working
My husband has been so great – it has actually brought us closer together. I am so lucky to have his support. I also have a wonderful family that helps me cope. My sister is so good to talk to – I would certainly be lost without her encouraging words and concern.
I am trying hard to make the most of the times when I feel good and try not to feel sorry for myself. After reading the stories on this site, I realise things could be so much worse. I thank God every day for my blessings and know that he has a plan for me. I am going to pray for you girls to get some relief because I just can't imagine living with as much pain for as long as some of you have…Stay strong and God bless you…


  Subscribe to the Newsletter  below to receive your FREE
' Kick-start Guide to Diet' e-book
Also - you get a generous  DISCOUNT  on the book ' Recipes & Diet Advice for Endometriosis ' to start you on your healing journey 

As featured in: