Hi there Warriors,
I thought for this Newsletter a couple of recipes would go down well and I have chosen a couple of warming, comfort food recipes, and only using safe ingredients for an anti-inflammatory diet.
A couple of tasty recipes ...
It is coming up to holiday time in the US with Thanksgiving and also the time of year when you start looking for more comfort food. These two recipes fit that bill and both are gluten, dairy, soy, sugar free.
Tuna & Avocado Fishcakes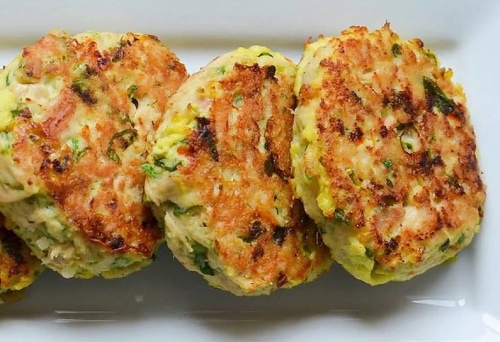 This recipe provides a good dose of omega 3 oils to help reduce pain and inflammation as well providing much needed protein.
Makes 6 cakes
1 medium ripe avocado — peeled and pitted
2 cans Tuna (5oz) drained
1/4 cup seasoned gluten free bread crumbs
1/4 cup finely chopped red onion
2 tablespoons finely chopped fresh cilantro/coriander
1 tablespoon freshly squeezed lime juice
1/4 teaspoon cayenne pepper
1/2 teaspoon garlic powder
1/2 teaspoon salt
1 large egg – organic
Preheat the oven to 400 F.
1. Lightly coat a baking sheet with cooking spray.
2. In a large mixing bowl, lightly mash the avocado. Add the tuna, bread crumbs, red onion, cilantro/coriander, lime juice, cayenne, garlic powder, salt, and egg. Mix until the ingredients are fairly well combined. (It's ok if the mixture is a little clumpy.)
3. Form into 6 patties, then arrange the patties on the prepared baking sheet.
4. Bake for 10 minutes, flip, then continue baking until the outsides are lightly crisp and the cakes are cooked through, about 10 additional minutes.
Note:
Leftovers can be stored in airtight container in fridge for up to 2 days.
Serve with a salad, new potatoes and Tahini dressing – recipe for dressing: Tahini Dressing recipe here


AND …. Time for dessert
Cherry Crumble


This crumble mix will work with other fruit fillings like stewed apple or rhubarb

Approx 6 portions

Filling:

2 cans/jars organic pitted cherries in water

1/8 teaspoon cinnamon powder

Maple syrup to taste

Topping:

50g / 1/2 cup ground nuts or seeds (you can use any mix of choice)

150g / 1 cup oatmeal (ground oats)

3 tablespoons rice syrup or use maple syrup

2 tablespoons coconut oil

1 teaspoon almond extract

1 teaspoon cinnamon

1. Strain the cherries and place in bowl and add maple syrup to sweeten to your taste and mix

2. Melt the coconut oil and then mix all topping ingredients together until you create a crumble. This crumble should stick together when you press firmly with your fingers - that's when you know it is ready.

3. Put the fruit filling in a baking dish and top with the crumble. Pat the crumble down gently to encourage a certain amount of 'holding together' with it.

4. Pop into a pre-heated oven at 375F/190C and bake for about 30 minutes.

AND .... to go with your crumble ....

COCONUT CREAM

As a dairy-free alternative to heavy cream you can make a dairy free alternative cream from coconut milk.

You need:

One can coconut milk (400 ml/ 13.6 fl oz)

1. Place can of coconut milk into the fridge overnight. Don't shake the can before opening. It should get very thick and the solids should separate from water. If it doesn't, you need to try another brand.

2. Once thick, transfer to a bowl (without the water!) and mix with a whisk or a blender.

3. This cream mix can be used immediately or stored in the fridge for up to 3 days.

BOOM .... Pudding is solved


---
A REMINDER OF THE NEW SUPPORT GROUP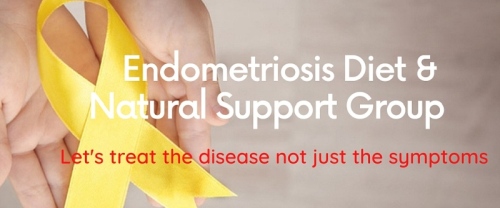 The new support group at Facebook is gaining momentum and new members are joining every day
You can find more details here: new facebook group



If you have any questions or need some support you can always contact me at the website here:


Contact endo-resolved


Till next time, stay safe
With healing thoughtsCarolyn