'Endometriosis Success Stories'
Free e-book
Get a dose of optimism and hope about using natural remedies and nutrition to help endometriosis
Get your FREE copy of this e-book with many success stories from other women who have recovered their health and those who have greatly reduced their symptoms of endometriosis by going the natural route.

These stories have been sent to me at the website over the past few years and should provide you with the motivation to try other ways to help support your health and start to reduce your symptoms with natural treatments.
Most of these success stories relate to using diet and nutrition while others have used natural treatments like Acupuncture, Naturopathy, herbal remedies and self-help remedies.  These positive stories should give you the incentive and encouragement that there is more than one way to manage and start to heal from this disease.
Download and put your feet up for a positive read ……
Get your copy of the FREE e-book HERE
with healing thoughts Carolyn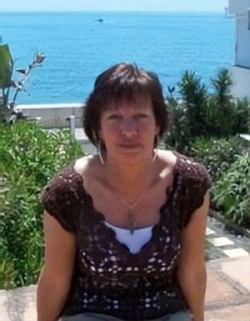 About the Author
My name is Carolyn Levett, the Founder of endo-resolved - I am an  Integrative Health Coach having studied nutrition, naturopathy, aromatherapy  as well as being a published author. I used to suffer from severe endometriosis and was able to regained my health and heal from the disease with the support of nutrition and natural therapies.
My motivation is to help other women with endometriosis to heal their bodies so they may overcome this awful disease without having to rely on toxic drugs and surgeries which can cause further damage  -  with healing thoughts, Carolyn.

As featured in: