Birth Control Pill & Nutrient Depletion
It is not commonly known that the BCP can seriously deplete many vital nutrients
10 Nutrients depleted by the BCP
The birth control pill (BCP) is often used as a treatment option for endometriosis, usually taken continuously to stop the menstrual cycle. The aim is to halt further development of the disease.
However, taking the BCP can deplete much needed nutrients and vitamins that are vital to good health. Ideally, it is advised to come off the pill and try to get your natural hormones back in balance.
While the BCP can help suppress some symptoms of your endometriosis, your hormones are striving to sustain their normal balance. Taking drugs then throws a curve-ball and upsets your body, this then causes side-effects as your body becomes out of balance.
You can read which nutrients you need to be supporting at the link below.
You may be suffering side effects and not really putting two and two together, possibly thinking that what you are suffering are symptoms of endometriosis. Some of the side effects may include nausea, weight gain, visual changes, decreased libido, headaches, breast tenderness and bloating – as you can see, there are comparisons to endometriosis symptoms.
You may not suffer any of these side effects, and your decision may be based on going natural and reduce your use of any drugs. Fortunately, you can stop the BCP at any time and there is no need to wean off like you would with other drugs.

READ THE FULL ARTICLE HERE



---
Tips for coming off the Birth Control Pill
From Lara Briden – author of 'Period Repair Manual'
Laura Briden has written an extensive article with advice for coming off the BCP. She has broken the article down into sections depending on the status of your periods before you started the BCP including advice for those who used to have very heavy periods.
From the article .....
'You suspect that hormonal birth control is no longer right for your body and you have a sinking feeling it never was.You have a few questions about the process of coming off birth control. What will happen to your skin? Will you get your period? Which natural treatments can you use to make it all go as smoothly as possible?
I can't offer you a one-size-fits-all list of recommendations for "coming off the Pill". But I can tell you what I would do if you were my patient.
I would first ask what your periods were like before you took birth control. I'm not talking about your pill-bleeds—because they're not periods. I'm talking about your real periods—the ones you had before the Pill. The ones you last had maybe ten years ago.
Were your real periods regular? Were they heavy or painful? Did your skin break out? Because those problems have not gone away. They have merely been masked by the pill, and they are about to re-emerge.'
Read the rest of the article below:

COMING OFF BIRTH CONTROL PILL


---
A REMINDER OF THE NEW SUPPORT GROUP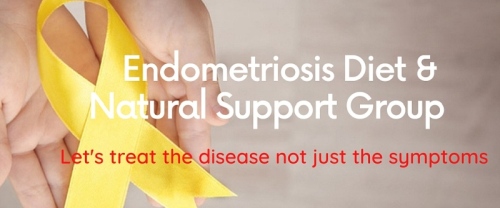 The new support group at Facebook is gaining momentum and new members are joining every day

You can find more details here:

I hope you are staying safe warriors and you are having a pain-free day. If you have any questions or need some support you can always contact me at the website here:


Contact endo-resolved


Till next time, stay safe

With healing thoughtsCarolyn